Snowboarding For Beginners
Snowboarding is a winter sport anyone can enjoy from the inexperienced to the champion competitor. Like any adventure activity it's about progression and those just starting out should take it easy or they could risk accidents and injuries. Click here for snowboarding travel insurance.

1Cover specialist Winter Sports Pack add-on is desigend to cover you for everthing you need while enjoying the snow. This includes emergency evacuation from the ski slopes, snow & ski equipment hire, cover for prepaid ski pass, ski hire and lessons plus much more.
Expert Tips
Start with the right protective gear.
Nearly 25% of all snowboarding injuries occur during the snowboarder's first ride. Protective gear will not only reduce the risk of injury such as broken bones, lacerations and more but actually makes learning easier. The very first thing you should invest in is a really good quality snowboard helmet to help protect you from concussions and other head trauma. We'd also recommend you invest in wrist guards, pads like knee pads, elbow pads, hip pads, a butt pad and back protector.
It's not a good idea two wear three t'shirts, a hoody and puffer jacket whilst hitting the slopes. It's intense exercise and you do not want to be weighed down with so much clothing. We recommend you take a non-cotton thermal and a lightweight but waterproof jacket. You'll need a good quality pair of gloves and waterproof pants and you can hire or buy some really good boots. If you are really concerned about the cold stash a jumper in your backpack in case the temperature drops.
Avoid bad snow conditions.
Slushy snow and ice can contribute to injuries even for the most experienced snowboarder. For a beginner some people recommend riding on packed snow because the risk of sinking is diminished and it's easier to pick up from a fall, however it is a harder riding surface. This means it will be more painful if you do fall. Powder snow makes the service soft and smooth so for beginners it can be intimidating because if you don't maintain a consistent speed you might sink in the snow. If you do fall off thought it will be a softer fall.
It's really important not to go snowboarding alone, especially when you are just starting out. Take a friend and ensure you look out for each other. What could be a minor accident could turn into total disaster if you are stuck by yourself and have no one watching your back. Besides, who wants to go all by themselves for the first few times anyway?
Remember it's intense exercise!
Like all intense exercise and activities there are a certain things you can do to ensure you don't injure yourself. You should warm up first, and not push yourself when you are fatigued. Make sure you eat well too to keep yourself energised and take breaks when needed. Keep yourself hydrated and no your limits.
Learn some basic etiquette
You should be aware of basic etiquette before hitting the slopes. Firstly the rider in front of below has the right of way. If a trail is marked closed you shouldn't enter it. You should never stop in the middle of a path. If you must take a break, move off to the side and get out of the way of the traffic. Make sure your gear is secured and won't fall down the hill by itself.
Winter Sports Pack Add-On Benefits
The Winter Sports Pack can be added to all domestic and international 1Cover plans, except Essentials, Medical Only and Visitors to New Zealand. It cannot be purchased individually.
Cover for skiing, snowboarding, heli-skiing, and other winter sports activities. This includes cover for activities both on-piste and off-piste within the resort boundaries

Cover for emergency evacuation from the ski slopes to the nearest hospital for treatment.

Snow ski equipment hire is covered, so if something happens to your own you don't lose out on time on the slopes.

Cover for prepaid ski pass, ski hire and ski lessons if you're unable to use them due or injury or illness, plus cover for your own snow gear and ski equipment.
If bad weather or lack of snow causes the ski lifts to close for more than 24 hours, we'll cover the cost of extra ski passes, or transport to the nearest resort will be covered.
Damaged your ski rental equipment? We take care of the hire excess, or the cost of repairing the ski rental items.
Read the full policy wording in our Product Disclosure Statement for more details including full terms and conditions, limits and exclusions that apply.
You're Not Covered For

Drugs & Alcohol
If you're intoxicated, taking drugs (that haven't been prescribed) and your claim results from these actions, then you're not covered.

Unsupervised Belongings
Leaving your things laying around is just asking for someone to take them.

Ignoring Official Warnings
If a government or other official body have issued a specific "Do Not Travel" or "Reconsider Your Need to Travel" warning and you go you will not be covered.

Breaking The Law
For obvious reasons we can't help you out here. Always adhere to local laws no matter where your adventure takes you.
Learn More About What's Covered With 1Cover
If something serious happens to you or them we'll reimburse you any expenses.

Personal Liability
Coverage in case someone sues you for bodily injuries or damages.
We provide cover for trental vehicle excess

Credit Card Fraud
We provide cover for this so you can shop in safety
Further Reading
Europe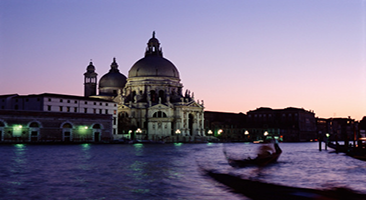 Europe is great for a getaway but make sure you're prepared. Check out our Europe guide for travel tips.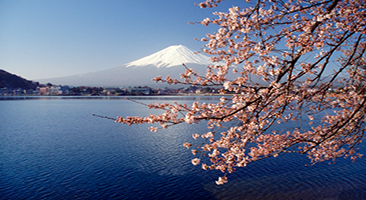 Asia is a beautiful place to enjoy, but it can be dangerous for the unaware traveller.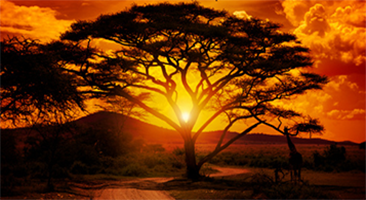 Keep yourself safe on your next trip to Africa and check out our travel information.