Full Moon Parties
The Full Moon Party is an all-night beach party that originated in Haad Rin on the island of Ko Pha Ngan in Thailand. It takes place before or after every full moon. It's a huge tourist attraction and brings in up to 30000 people at any one time.

If you're heading to Haad Rin Beach on Koh Phangan remember to party safe, use your common sesne and keep your and wits about you; It can be a fun night out but there have been several incidents resulting in injuries or even death.

We highly recommend you take out a 1Cover Comprehensive Travel Insurance policy with full medical benefits to protect you when travelling to Thailand and heading to a full moon party.
How Did Full Moon Parties Start?
In 1985 a group of about 30 travellers found themselves on Haad Rin Beach on Koh Phangan's Southern tip in Thailand. It was here that they then declared this place to be the best spot to dance the night away under the glow of the moon. It became a yearly tradition, then a monthly gathering and over time it became one of the most popular dance parties in the world. Now up to 30000 revellers flock to Kon Phangan's famous full moon parties each month.

There are several waterfront bars, discotheques and make shift stalls that serve alcohol to tourists that come in droves. Not alcohol by the glass, but alcohol by the bucket with hard liquor such as vodka, rum and Thai whisky mixed with energy drinks. There is no such thing as responsible service of alcohol. Common activities that are encouraged include skipping through ropes of fire or diving through rings of fire, slippery dips flanked which flaming brands and flamingo bars to limbo under.

It's marketed as a place where there are no barriers, no inhibitions and basically no rules just people enjoying themselves with unified interests. It has become a Rite of Passage for many young travellers.
What To Look Out For
Party-goers attend the event and come home unscathed. Others are not so fortunate. The 12 medical clinics stationed nearby deal with intoxication, dehydration, burns, cuts, fractures and other injuries. More serious incidents such as alcohol poisoning, drug overdose, assault, sexual assault and drowning's are dealt with via medevac to Bangkok. Emergency Medical & Hospital Expenses in Bangkok can cost tens of thousands of dollars.

It's hard to pinpoint the exact number of serious incidents that occur because many crimes are not reported by victims who often leave the island immediately. Alleged police corruption also means that offences that are reported may be dismissed or not investigated properly.

Drink spiking is another serious issue and hundreds of people are estimated to fall victim at each full moon party. Drugs like rohypnol can be spiked directly into alcohol at the point of being sold. The people doing so either work for the bar or are connected to gangs. They wait for victims to pass out to pick-pocket them- or worse.

Despite Southeast Asia having the strictest drug laws in the world, drug culture is rampant during these parties. Special shakes are sold at certain bars and whilst nobody knows what exactly goes into these apart from those making them they are said to have the same psychedelic effect as magic mushrooms. You can also be offered actual magic mushrooms or marijuana, ecstasy, MDMA, opium and more. All of these drugs are illegal in Thailand and it is very likely that the person offering you them are in cahoots with corrupt police. You will then have a choice to pay a hefty fine at $2000+ or risk being arrested.

Deaths and serious injuries regularly occur. In 2008 a British tourist was stabbed to death as he tried to break-up a fight during the festivities. In 2009 a female German tourist was found dead floating in shallow water and another French tourist was found hanged in a police cell in the same year. In 2011 Australian Joe Welch drowned at the full moon party. In 2013 a British holidaymaker was killed by a stray bullet fired during a battle between two local gangs.

In 2010, 42 people were injured when two speed-boats collided head on transporting people to the full moon party on Koh Phangan, seven of those Australians. Earlier in 2005 a boat leaving the full moon party sank killing 18 people including two Australians.

Incidents of assaults, serious injuries, drowning's and death's will continue to rise because of lax laws, lack of health and safety regulations, no responsible service of alcohol and no security or crowd control.
If you're heading to Haad Rin Beach on Koh Phangan remember to party safe. Keep your common sense and wits about you; don't do anything that would put yourself in danger. Have a buddy system and look out for each other at all times. Watch your drinks and if you start to feel like something is not quite right alert your buddy immediately. Do not attempt to buy or take illegal substances. Register your travel plans with the Smartraveller website and help protect yourself with a comprehensive travel insurance policy with full medical benefits.
You're Covered For

We provide cover for theft of cash and travellers cheques.
If you have an accident we will arrange for a medical transfer or evacuation to the nearest hospital for emergency treatment.
Travel isn't always smooth sailing. That's why we have 24/7 emergency medical assistance to assist you whenever you need help.

Pre-Existing Medical Conditions
We automatically cover 34 conditions under our travel insurance policies.
You're Not Covered For

Drugs & Alcohol
If you're intoxicated, taking drugs (that haven't been prescribed) and your claim results from these actions, then you're not covered.

Unsupervised Belongings
Leaving your things laying around is just asking for someone to take them.

Ignoring Official Warnings
If a government or other official body have issued a specific "Do Not Travel" or "Reconsider Your Need to Travel" warning and you go you will not be covered.

Breaking The Law
For obvious reasons we can't help you out here. Always adhere to local laws no matter where your adventure takes you.
Learn More About What's Covered With 1Cover
If something serious happens to you or them we'll reimburse you any expenses.

Personal Liability
Coverage in case someone sues you for bodily injuries or damages.
We provide cover for trental vehicle excess

Credit Card Fraud
We provide cover for this so you can shop in safety
Further Reading
Europe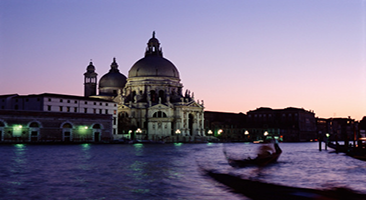 Europe is great for a getaway but make sure you're prepared. Check out our Europe guide for travel tips.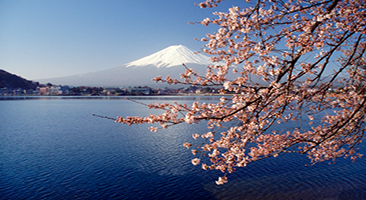 Asia is a beautiful place to enjoy, but it can be dangerous for the unaware traveller.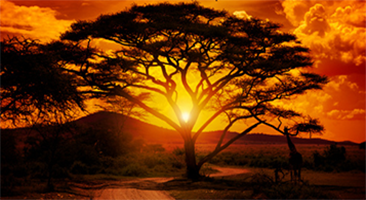 Keep yourself safe on your next trip to Africa and check out our travel information.