Renting A Car While On Holiday
Renting a car while on holidays provides you with greater freedom, flexibility and independence to travel where you want, when you want. It's also gives you the opportunity to see more of the places you're visiting as well as travel much more comfortably! When you rent a car on holiday it's often a fantastic alternative to planes, trains, buses, and taxis, and is usually works out to be very affordable.
All that being said, if your rental car is involved in an accident or is damaged or stolen you could be liable to cover the cost of the rental car excess which can cost several thousand dollars. Rental companies may encourage people to pay to reduce excess, but even this works out to be very expensive as they nearly always charge high daily "excess reduction" rates. Basically, it's just not worth it!
1Cover's travel insurance provides cover for the rental vehicle excess (or the cost of repairing the rental vehicle if this is cheaper) if you hire a rental car and it is involved in an accident, or if it is damaged or stolen. We automatically cover you up to $5000 for the excess that could be incurred in the event of an accident, whether your fault or not. You also have the option to increase this excess cover to $6000, $7000, or $8000. We also cover you up to $500 to return your rental car if you are seen by a medical advisor as unfit to do so.
Tips For Safe Car Hire
Always inspect the vehicle before hire and document any damage with the sales assistant, no matter how minor the damage is. You should usually be given a vehicle diagram with all marks and scratches highlighted, amend this accordingly.
Take photos of the vehicle you drive off with it and also at the end of hire. Especially if there is damage to the vehicle before you leave.
Try and plan that you pick up and drop off the vehicle from the same place to avoid one-way fees. Also avoid hiring or dropping off vehicles from airports if you can as many charge more.
Always discuss your options about what happens in the case of an accident, including what you will be liable to pay. Always read the terms and conditions.
Rental car companies all have different policies when it comes to accidents. Always discuss their policies when it comes to events like single vehicle accidents, windscreen, wheel or tyre damage, overhead and under body damage and water invasion.
Don't break the law, this will mean your insurance is not valid.
Always fill up the petrol as close as you can to dropping it off and keep your receipt to avoid a refuelling fee.
In the event of an accident or theft of the vehicle always get copies of paperwork like police reports, invoices, vehicle repair documents, and anything else that you will need to support your insurance claim.
Just in case your vehicle is later damaged by the rental company after your return of the car always aim to return your car during opening hours and get a staff member to inspect it immediately.
You're Covered For

We provide cover for theft of cash and travellers cheques.
If you have an accident we will arrange for a medical transfer or evacuation to the nearest hospital for emergency treatment.
Travel isn't always smooth sailing. That's why we have 24/7 emergency medical assistance to assist you whenever you need help.

Pre-Existing Medical Conditions
We automatically cover 35 conditions under our travel insurance policies. Find out more here.
You're Not Covered For

Drugs & Alcohol
If you're intoxicated, taking drugs (that haven't been prescribed) and your claim results from these actions, then you're not covered.

Unsupervised Belongings
Leaving your things laying around is just asking for someone to take them.

Driving Without A Licence
You need to hold the correct Australian licence for the vehicle you are driving, & it must be vaild in the country you are in.

Breaking The Law
For obvious reasons we can't help you out here. Always adhere to local laws no matter where your adventure takes you.
Learn More About What's Covered With 1Cover
If something serious happens to you or them we'll reimburse you any expenses.

Personal Liability
Coverage in case someone sues you for bodily injuries or damages.
We provide cover for trental vehicle excess

Credit Card Fraud
We provide cover for this so you can shop in safety
Further Reading
Europe - Must-Go Road Trip Stops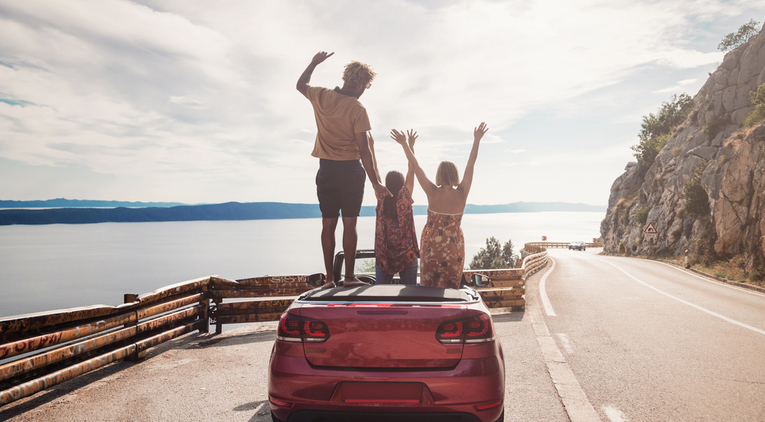 Europe is great place for a road trip. Here are 7 must-see destinations for your trip!
Tips To Avoid Road Trip Trouble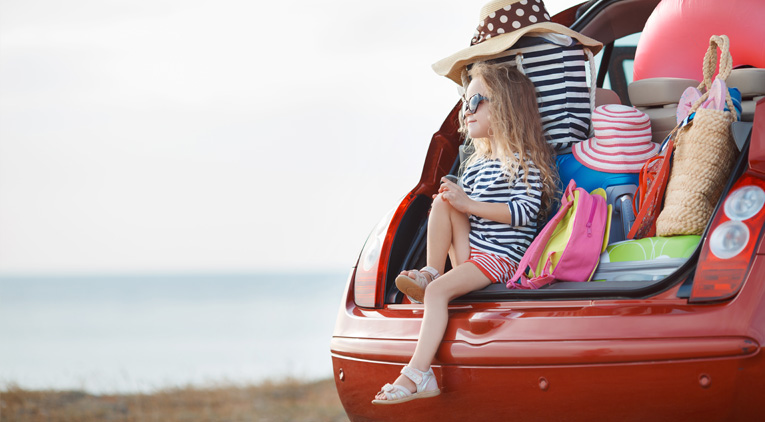 Stay safe and travel happy on your next road trip with these essential driving tips.