If you're an existing customer with a Credit Voucher, follow the steps below to apply it towards a new policy premium. But before you get started, please read the terms and conditions.
Step 1. Retrieve your Credit Voucher Code
Eligible customers were sent a unique Credit Voucher Code by email. But you can also retrieve your code and check the balance of your Credit Voucher by logging in to Policy Manager. Inside the Policy Manager, you'll see the details of your Credit Voucher at the top of the page. Make a note of your unique code.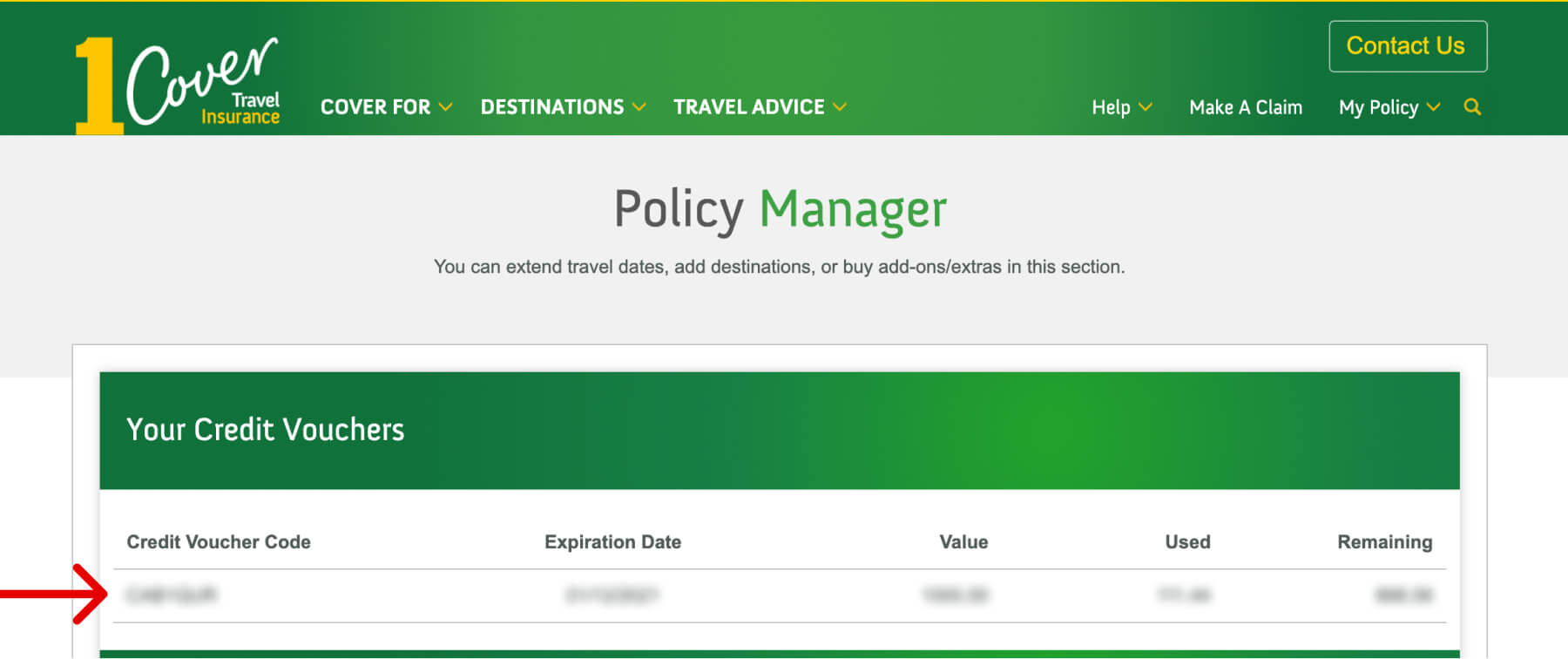 Step 2. Complete a new quote
Return to the 1Cover Home Page and make a new travel insurance quote. Select your preferred options and extras before proceeding to the "Traveller Details" page.
Step 3. Apply your code
After entering your details and hitting the "Proceed to Payment" button, you'll progress to the "Review Your Policy Before Purchase" page.
Look for the section titled "Got A Credit Voucher From A Previous Policy?". Enter your Credit Voucher Code and the email address of the credited policy. Then hit the "Apply Credit Voucher" button.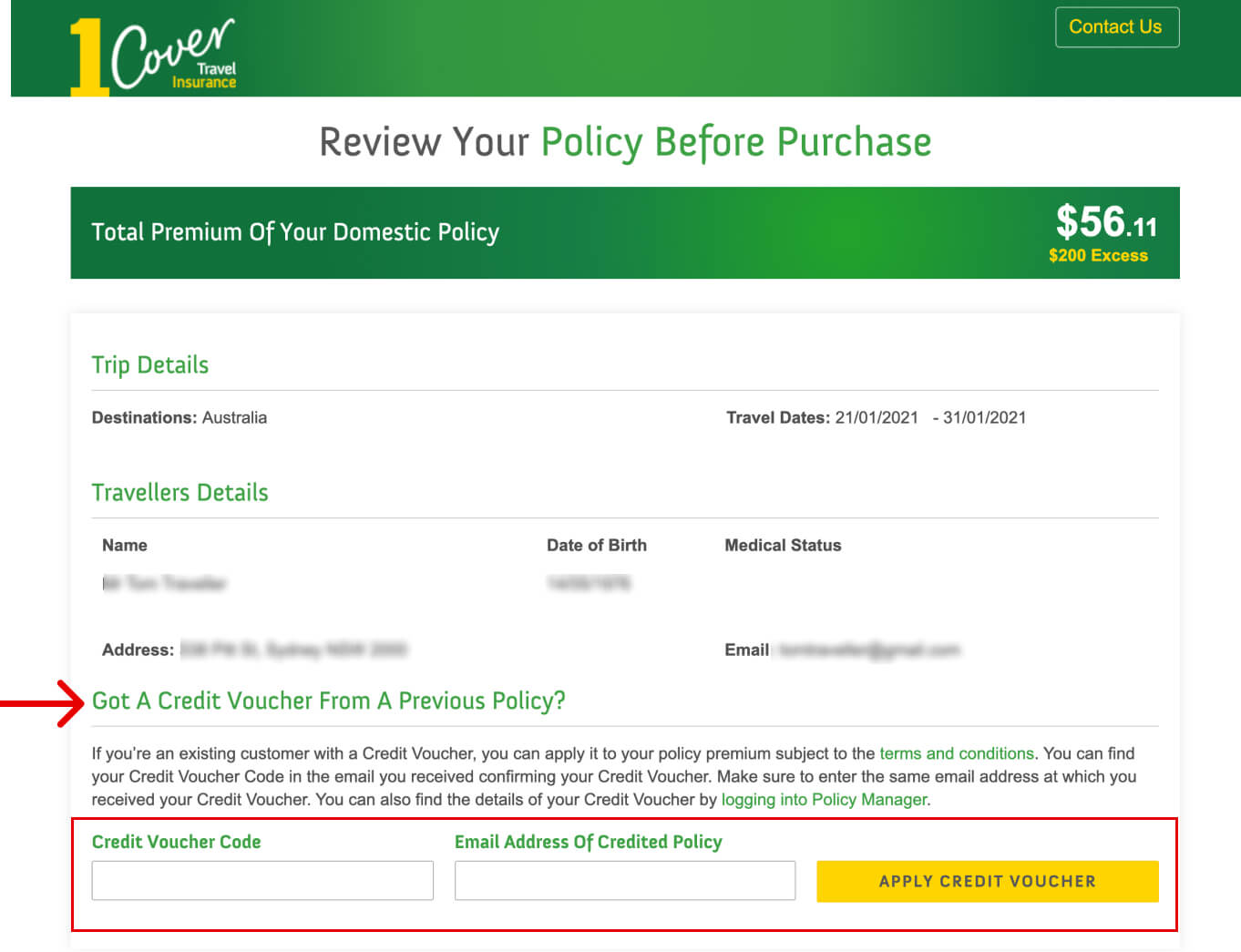 That's it! Your Credit Voucher will be used towards your new policy premium.
If your Credit Voucher does not cover the amount of your new premium, you'll need to enter your credit card details. But if your Credit Voucher exceeds the amount of the new premium, the remaining balance will be available to purchase additional policies until the expiry date.
You can check the remaining balance of your Credit Voucher in Policy Manager. If you have any difficulties using your Credit Voucher, please send an email to [email protected]