We take care of ourselves when we travel: we make sure we're informed about where we are going, we buy the right clothes, and we take out travel insurance. But what about taking care of our world and travelling in a way that's sustainable?​
The impact of humans on the environment is part of modern discourse, with studies like GEO-6 report from the United Nations Environment Program revealing that air pollution, population increase, urbanisation, technology, and, are all contributing to severe environmental degradation. Another huge contributor is the world's favourite pastime: travel.
Travel excites people more than almost anything, but the planes we fly emit more carbon than almost any other human activity. We also use tonnes of plastic and other non-biodegradables while on board.
When we get to our destination, our impact is almost worse. We inflate the population of popular destinations, hotels and hostels can produce an unbelievable amount of waste, and many of us exploit local communities and natural ecosystems without realising it.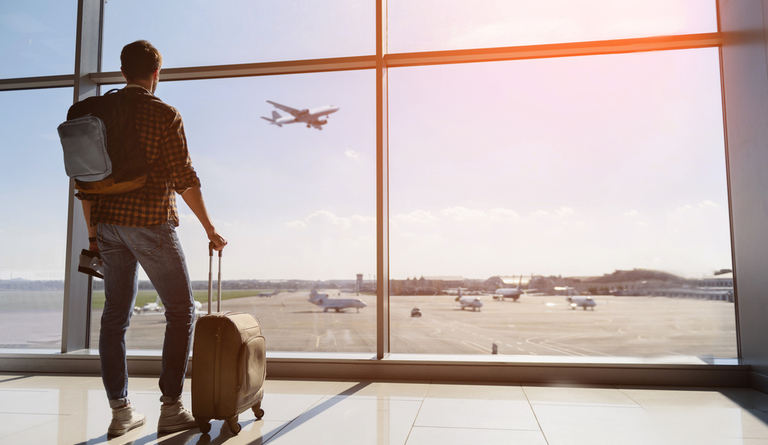 Luckily, travellers are becoming aware of these uncomfortable facts. Booking.com released a Sustainable Travel Report 2019 that reveals that nearly three quarters of travelers believe people need to make more sustainable travel choices to preserve the planet for future generations.
Additionally, the UK's travel and trade association ABTA, released a Travel Trends Report 2019. One third of people surveyed for the report said that chose travel providers based on positive environmental records. This figure has soared 13 percent since 2014.
If you travel frequently for pleasure or business, and you want to travel in a more conscious, sustainable manner, there are innumerable ways you can do this. Shorter flights, carbon offsets, and contributions to the communities are just some examples of actions that will result in your travel havinng a much gentler impact on our planet.

Offset your air travel carbon emissions
Currently, the aviation industry is estimated to contribute upwards of two per cent of the world's global carbon emissions, according to the International Air Transport Association (IATA). But since passenger numbers are expected to double to nearly 8.2 billion air travellers by 2037, the aviation industry could soon eat up a quarter of the world's carbon budget.
The simplest solution is to fly less or shorter distances. But it's also a painful solution for those who want to see family/friends overseas, who need to travel for business, or who simply dream of a honeymoon on the French Riviera.
If air travel is a must, fly in economy. Some lucky travellers may be able to afford business and first class seats, but the price of luxury is nearly double the emissions due to more room per person.
The next thing you can do to offset your carbon footprint. Offsetting the carbon emissions you're responsible involves investing in projects or conservation efforts that will reduce equivalent amounts of emissions over time. In theory, you cancel out the emissions you cause.
Make sure you choose an airline who carbon-offset program, and say 'yes' to offsetting when you buy your ticket. QANTAS is well-known for their carbon offset efforts, with their programs supporting a number of carbon friendly projects worldwide, including Preservation of The Great Barrier Reef, and Rarakau Rainforest Conservation Project in New Zealand.
Carbon off-setting isn't expensive either. If you fly from Melbourne to London, it might only cost around $25 to offset your emissions for that entire journey.
To see how much carbon you might need to offset on your next trip, use this carbon footprint calculator for a fascinating - and depressing - insight to the carbon emissions of your favourite activities.
Explore your own backyard
The wonders of the world are hard to ignore, but if the holiday mood arises, it's possible to enjoy yourself and minimise harm ot the planet by choosing your own backyard.
After all, there's no shortage of incredible things to see in Australia and New Zealand: the Great Barrier Reef, Uluru, the Great Ocean Road, Kakadu, Queenstown, Milford Sound and countless vineyards, beaches, and mountains.
The best way to get from destination to destination within Australia or New Zealand is to minimise your flights and land travel by bus as much as possible.
You could use a bus company such as Greyhound, or go on tour with Contiki or Top Deck who service Australia and New Zealand, but provide an alternative to flights in most other countries around the world.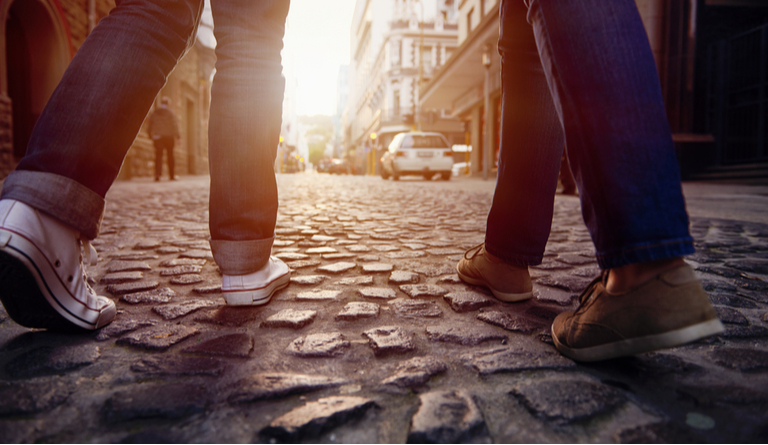 When you're there: being a responsible tourist

Use your feet
Whether you're overseas or travelling locally, the most obvious thing you can do to minimise your footprint in any particular place is to avoid cars and public transport and walk wherever you can.
In most places, walking tours are a cheap and wonderful way of exploring the town or city you're in. Or, you can even make walking the feature of your holiday, and take part in some of the world's great walks like the Kumano Kodo Pilgrimage in Japan, Ausengate in Peru, The Simien Mountains in Ethiopia, or the revered Kokoda Track in Papua New Guinea.

Forgo animal tourism
If you love animals, then one of the best things you can do is either to stay away from them on holiday and support programs that assist wildlife conservation. If you do end up going to a zoo, a wildlife sanctuary, or a private game safari, then do your research on whether these organisations are helping or hindering their local ecosystems.
Despite many zoos touting themselves as conservationists, there aren't many species who benefit or thrive from living in captivity.
Zoos, private game safaris, and wildlife sanctuaries are generally damaging to the environment. Animals are removed from their natural ecosystems, and often suffer ill-treatment.
It's so tempting to ride elephants, gawk at lions, and see cheetahs run across a prairie. But the quality and integrity of operators who allow visitors to enjoy these animals must always be investigated if we truly want to conserve these animals and their natural habitats.
Instead of unconsciously choosing animal experiences that are convenient or cheap, think about sustainable animal tourism options like Orangutan Odyssey, who both support conservation projects and animal well-being.

Support local communities
Helping local communities on holiday is one way to give back for the privilege of being a tourist.
If you have certain skills, you might be able to volunteer for a local program, but do your research before you commit. Some programs are set up to make participants feel good, rather than truly empowering the local communities they purport to help
A valuable and informative resource you can check out if you're interested in ethical volunteer project is Oaktree.org, Australia's largest youth-run development agency.
Compassion Australia is another organisation who are well-known for their work in helping local communities. It's easy to donate to them, or other organisations that are involved in providing direct benefit to the communities that you're visiting.
Buy local, eat local, and avoid tacky souvenirs
Of course, the easiest and most enjoyable way to support local communities is to eat, drink and buy local produce. If you we all bought local, we could achieve a 4-5% reduction in greenhouse gas emissions because of how much carbon gets emitted through the supply chain.
After you've eaten, you'll probably want to shop - but when you're buying things to take home - stop. Are you purchasing mass-manufactured trinkets that will go to waste when you're back home, or are they locally-sourced items of beauty that will help the person who made them, as well as provide you with happy memories?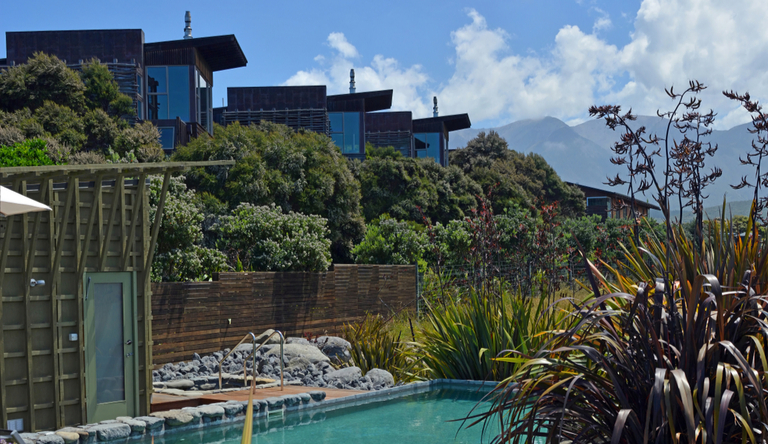 Choose eco-friendly accomodation
Another enjoyable way to travel more sustainably is to choose eco-friendly accommodation.
With a sharp rise in eco-friendly hotels, hostels, and bed & breakfasts across the world, you can choose to stay somewhere that boasts earth-saving practices like water conservation, responsible energy use, reusable eating utensils,recycling bins, and sustainably made furniture.
If budget isn't an issue when you're overseas, there are luxury options like, Park Hyatt Maldives Hadahaa, or Six Senses Con Dao Vietnam.
For the backpacker or budget traveller, check out this list from Hostelworld. From Italy to Sweden to South-East Asia, there's no shortage of light-filled, thoughtful dwellings to choose from around the world.
If you're staying in Australia, the market for environmentally conscious accomdoation is booming, with places like the Thala Beach Nature Reserve Lodge in Port Douglas, the Halls Gap Youth Hostel in the Grampians, or the Forest Walks Lodge in Tasmania.
In New Zealand, there are options like Hapuku Lodge in the South Island or Manawa Ridge Luxury Eco Retreat on the Coromandel Peninsula.
Still not convinced?
If you're still not convinced about the virtues of sustainable/ethical travel, think about this fact from the Sustainable Tourism website:
The average Canadian household uses 326 litres of water per day. A village of 700 in a developing country uses an average of 500 litres of water per month. And a luxury hotel room guest uses 1800 litres of water per night.
Facts like this highlight the incredible privilege of those who can afford to travel. It's almost stupidly lucky to be able to experience the diversity and beauty of the world around us...and this is exactly why we're responsible for sustaining it.