---
Over-60s are travelling more than ever according to the number of policies bought from 1Cover Travel Insurance. And at this stage of life, why wouldn't you? You're free to do what you want, go where you want and see what you want. You can immerse yourself in new cultures and engage in completely authentic experiences — all at your own pace.
The only challenge is deciding where to go first. If you're overwhelmed trying to decide where to begin your travels, consider 1Cover's seven most popular destinations for senior travellers.
1. Beautiful Bali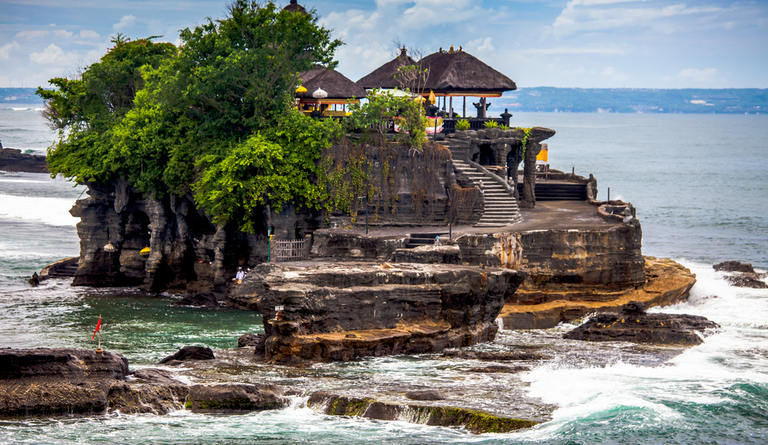 Bali is incredibly popular with young and old alike. At only a 3-hour flight from Perth, 6 hours from Sydney and a touch over 10 hours from Auckland, Bali is a quick trip.
While Bali offers partying and surf culture in areas like Kuta, Seminyak, Canggu and Uluwatu, there are also relaxing, leisurely 5-star experiences at relatively low cost in areas such as Ubud, Nusa Dua and Sanur, just to name a few.
It's in areas such as these you'll be able to swim at beaches, meditate at retreat centres, stretch out at yoga classes or visit a day spa for a relaxing massage.
You'll also have access to delicious local and international food at top-class restaurants, accompanied by some of the friendliest hospitality in Southeast Asia.
And lastly, if you want to get around the island to check out its history, arts and culture, the Blue Bird Taxi company will get you from A to B for cheap. With an app that summons a taxi (just like Uber), you won't be surprsed by the fare.
2. grandiose USA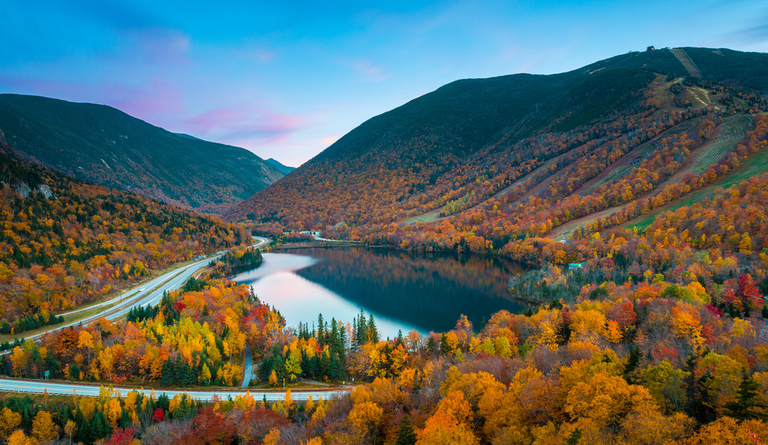 Some may enjoy the urban sprawl of places like New York, Chicago and San Francisco. But the USA also offers highly contrasting, gorgeous natural environments - and it's easy to get from one dazzling place to the next.
The USA currently has 59 protected areas offering infinite natural beauty. Some of these protected areas include Montana's East Glacier National Park, California's Death Valley, Alaska's Denali, Florida's Everglades and Utah's Canyonlands. Last but not least, is the infamous Grand Canyon in Arizona.
All of these natural locations are unforgettable. But what makes them particularly great for seniors is the amount of information on offer from the National Park Service (NPS). Government run, the NPS provides accurate information online, making your trip easy to plan.
This ultimately means you can enjoy your trip without the stress or inconvenience of getting lost. Also, many national parks and reserves operate 24 hours a day.
Lastly, the USA's roads and infrastructure make getting around relatively easy. So when you're ready to move on, you can - without worrying about uneven roads. Additionally, road travel is generally cheaper, which is always a nice benefit.
3. delightful singapore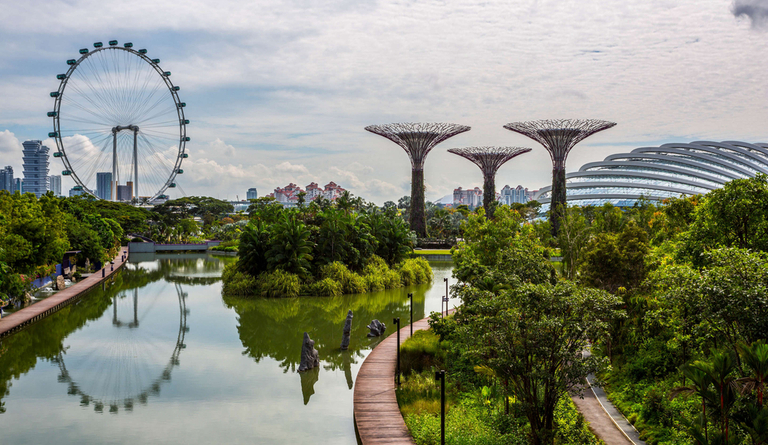 Delightful Singapore is a modern island-city with an exotic mix of Chinese, Malaysian, Indian and Thai cultures. Only a 9 hour flight from Sydney and 10 and a half hour flight from Auckland, Singapore gives its visitors a cultural taste of every part of Asia — with a touch of the west.
There's a plethora of activities in Singapore, but mobility and travel time is never an issue. Singapore is one of the easiest places to get around due to its Mass Rapid Transport (MRT) system — a rail system that spans the entire island. It makes getting from one location to the next an absolute cinch. And almost everyone on the island speaks English which makes travel even easier.
Unlike many other Southeast Asian countries, the tap water in Singapore is drinkable, which makes eating out a lot safer and easier too. Street-side hawker carts were made illegal years ago, and were replaced by government-owned hawker centres.
If you're looking for arts, history and culture, you can check out the National Museum of Singapore. The Singaporeans are particularly generous to seniors and offer a 50% discount to over-60s. For shopping, Orchard Road is a hit with travellers of all ages and locals alike.
Singapore has action if you want it, but you can also put those feet up with a Singapore Sling cocktail at Raffles Hotel. It's one of Singapore's oldest and most famous luxury establishments.
4. tropical thailand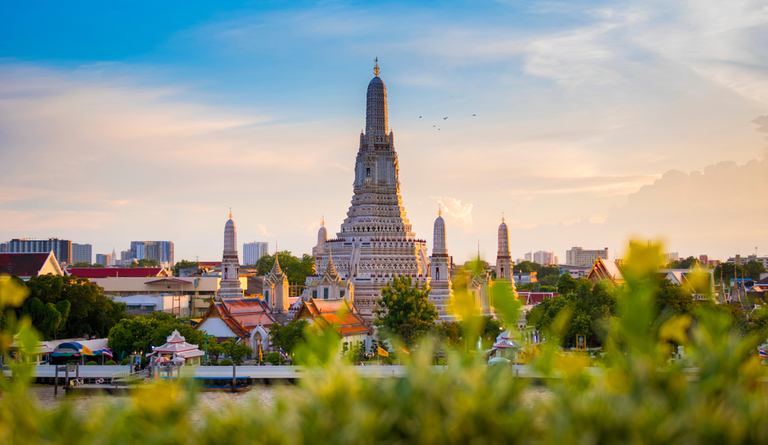 With its chaotic roads and zig-zagging tuk tuks, Thailand is an exciting destination...with a flipside of complete relaxation at relatively cheap prices.
In the north of Thailand, you can find picturesque valleys, elephant camps, hot springs and gorgeous waterfalls. The atmosphere is relaxed - bordering on meditative. But if you want to meditate for real, you can do that at any one of the thousands of temples in Pai or Chiang Rai.
Closer to Bangkok are all your historical sites of which Ayutthaya, Wat Phra Keo, Wat Pho are easily the most famous. These are the places you go to see 10-storey high Budda statues covered in gold and listen to monks chant sutras for hours on end.
If you're after a tropical island experience, head south. Off the southern tip of the country are some of the most beautiful tropical islands in the world. Islands such as Koh Phi Phi, Koh Samui, Koh Tao and Phuket all offer clear waters and white-sand beaches.

Thailand is a huge place with endless offerings. You can travel much of the country via air-conditioned sleeper trains or even fly on local airlines. But if getting around yourself, haggling over tuk tuk fares and struggling with language seems daunting, there are countless tours available with reputable operators such as Oriental Escape and ATJ.
5. refined italy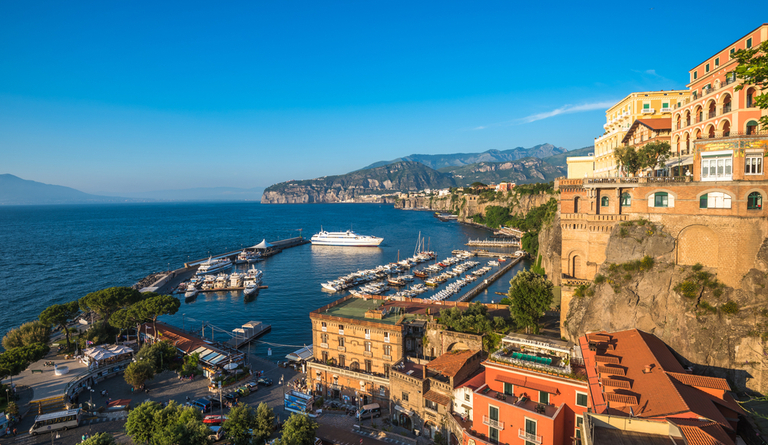 Pizza. Pasta. Gelato. Vespas. Ferraris. Opera. Grand cathedrals. Inspired architecture. High fashion. Football. This is what Italy is about. And there's no place in Italy where you can't be deeply engaged in any of these things, to a point where the world melts away.
What makes Italy even more appealing is the reverent, inclusive attitude the Italians have for seniors. The slower you take it, the more respect they have for you. This makes Italy one of the most fun and leisurely places to visit in the world. Just watch your knees! In Italy, you'll want to walk everywhere and absorb every last little bit of Italianness coming your way.
Luckily, in some of Italy's most famous and beautiful cities such as Rome and Florence, regulated taxi services are on offer. After an epic stroll around the Duomo or the Vatican City, you'll be able to hail a taxi with the help of an enthusiastic local cafe or bar owner (we don't recommend hailing a taxi yourself as you may not get a regulated one). If you happen to be in Venice, the Vaporetto water bus system will help you enjoy the stunning canals. The Vaporetto will also get you to any of the 400 Venetian islands.
If sensory overload strikes, there's nothing wrong with sitting down for an entire afternoon, sipping a matured chianti at any of Italy's gorgeous coastal towns. Enjoy a siesta, then watch the sun go down over crystal-blue ocean....all whilst sipping a spritz on a renaissance-era piazza.
6. buzzing vietnam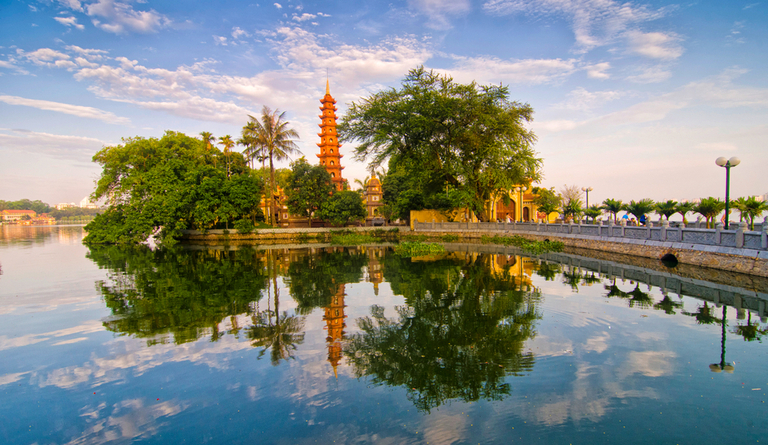 A lot of Vietnam is hustle and bustle, but in any given town or city, no matter how large or small, tour operators are in abundance. Luxury tours are relatively cheap — so if it's excitement you're after, they'll give it to you. And if it's relaxation and rest you need, they know exactly where to take you.
If you're in any large city such as Hanoi or Saigon, English speaking tour operators are the best way to go. Many Hanoi tour operators will start by taking you on a relaxing, overnight cruise of Halong Bay. After dining on the most delicious pho or bahn mi, you'll be able to enjoy the still waters of the bay before turning out the lights. It's a great way to escape the intensity of the city.
If you're on tour of Saigon, they'll take you around to all the must-sees — Ben Thanh Market, War Remnants Museum, Saigon Central Post Office, Notre Dame Cathedral, the Opera House and much more. All without the difficulties of having to bump shoulders with a sea of locals or the danger of being hit by a motorcycle rider while crossing the road.

If you're in a smaller town such as Hoi An, you'll be able to see all the sights, on foot. You'll be able to travel at your own pace to check out all the colonial French architecture and history. You can even get a custom-made suit for a fraction of what it would cost you at home. While you wait for the suit to be made, you can sit back for a beer or cup of ca phe sua da (iced white coffee) by the riverside.
7. eclectic japan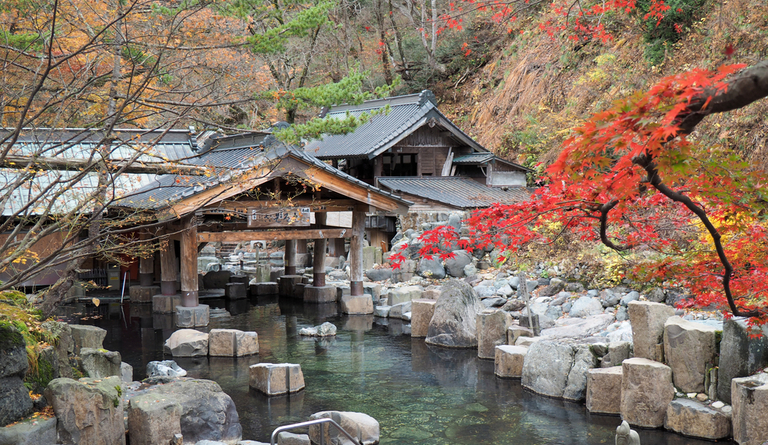 For senior travellers, Japan is one of the hottest travel destinations in the world right now. Known as "The Land of the Rising Sun,'' Japan is where the east meets west, in earnest. It's where the ancient and modern are wonderfully juxtaposed, giving you a travel experience like no other. You'll get the most refined sushi dining experience you've ever had. You'll see the most epic fish markets. And cutting edge electronics and technology are at every turn.
But what makes Japan so great, especially for seniors, is just how convenient it is to get around. Within any large city such as Osaka or Tokyo, it's train-lines galore, both over and underground. There are train stations and lines everywhere, so you can get anywhere you want in the city without any trouble at all. Large signs guide travellers in both English and Japanese so you're never lost.
If you're exploring a feudal city like Kyoto, the Raku bus system is in operation. Made specifically for tourists, they're coloured pink and will take you to all of the cities highlights. When you arrive at any given temple, castle or shrine, announcements are made in both Japanese and English.
And if you want to travel from one major city to the next, Japan's iconic shinkansen (bullet trains) are some of the fastest in the world. It only takes 2.5 hours to get from Tokyo to Osaka but the distance covered is over 500 kilometres!
On top of all the dazzling monuments, breath-taking scenery, endless shopping malls and awe-inspiring architecture are the wonderful locals.The Japanese are some of the most polite people in the world. It doesn't matter if you don't know their language, they'll go to the ends of the earth to make your life easy.

Please note that this article is written for entertainment purposes only. 1Cover does not endorse or sponsor the activities/destinations listed in this article. Always check Smartraveller for offical government advice on your chosen destination. For any information or advice related to your travel insurance policy, or to understand if your chosen destination or activity is covered by travel insurance, please check the Product Disclosure Statement.