Travel Insurance To Samoa
Ten islands of natural beauty and diverse landscapes come together to make up the country of Samoa.
About Samoa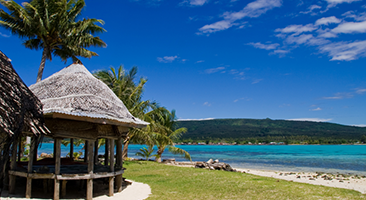 Samoa is located in Oceania in the South Pacific Ocean, and is part of the Polynesia region. It is located halfway between New Zealand and Hawaii and is made up of ten islands. The two main islands of Samoa are Upolu and Savaii, which is the largest Island in the Polynesia. The population of Samoa is around 190,000.
Lush green valleys, rugged mountain peaks and crystal clear waters on the white sandy beaches make it a tropical paradise for visitors and locals alike. Whether you want to explore the waterfalls, caves or lava fields or are interested in experiencing the fascinating culture firsthand, Samoa is a great destination to delight any type of traveller.
Samoans are known throughout Polynesia as the "happy people" because of their enjoyment of life and their good spirit nature
The island of Savai'i has active volcanoes including Mt. Matavanu, Mata o le Afi, and Mauga Afi.
Samoa became an independent country from New Zealand in 1962.
Overview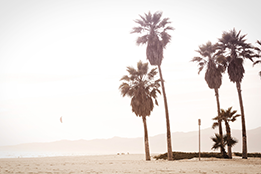 Culture is very important in Samoa and traditionally the people stick to a communal way of live, meaning they do most activities together based on the Fa'a Samoa, the unique socio-political culture. Faith, family and music are the main elements that define the culture and houses contain no walls where up to 20 people can be found sleeping together on the ground.
Samoa is special in that even with its stunning landscapes and idyllic beaches, it's still not spoilt by herds of tourist flocking to the area.
Getting In
Australian passport holders do not need a visa to enter Samoa, however you will need at least six months validity. You should carry copies of a recent passport photo with you in case you need a replacement passport while overseas.
Exploring
Before driving in Samoa visitors must obtain a temporary driver's licence and these are available from the Apia Post Office, the Ministry of Transport, Works and Infrastructure office in Vaitele, the Polynesian Explorer Office at Faleolo airport and from some car hire agencies in Apia. You will need to have your Australian driver's license.
Insufficient lighting, poor road conditions and poorly maintained vehicles mean that driving in Samoa can be far more dangerous than in Australia. Ferries are also a popular way to get around in Samoa however you should be aware that very rarely they will meet Australian safety standards and are often over-crowded.
Safety & Security
There have been reports of violent assaults and robberies in Samoa and in some cases sexual assault against tourists. You should avoid going out at night by yourself. Burglaries and theft of motor vehicles do occur and in some restaurants and bars in Apia there have been some violent incidents and assaults involving foreigners.
Vaccinations
You should always consult with your doctor before any travel overseas. It is recommended to get vaccinated for both hepatitis A and typhoid, as there is a risk of contracting these through contaminated food and water.
Weather & Climate in Spain
Samoa has a warm and tropical climate all year around with two distinct seasons- the wet season and the dry season. The wet season is from November to April and the dry season is from May to October. It's best to visit during this dry season. The average daily temperature is 28 degrees.
Where To Get Help
Consulary assistance can be found at the following;
Australian High Commission
Beach Road
Apia
Samoa
Phone: +685 23 411
Matafele
Apia
Samoa
Phone: +685 635523
Recommended For You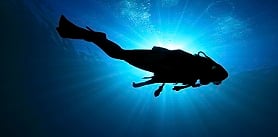 Activities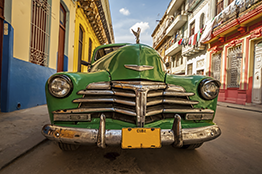 What Travel
Activities You Can Do Here

Taking on some hills? We provide cover for this.
We cover all types of fishing including deep sea fishing and ice fishing.
We cover you for the rental excess.

​
We provide insurance for scuba diving.
Further Reading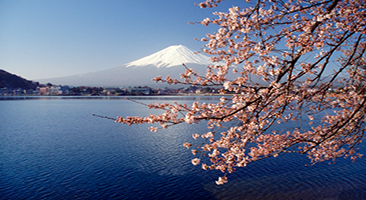 Asia contains many of the worlds most popular tourist destinations.​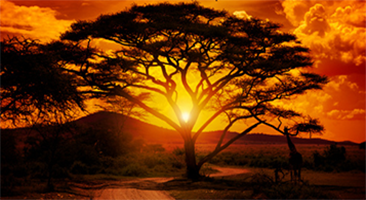 Africa is an amazing place to visit. Learn more about the safety concerns of travel in Africa.​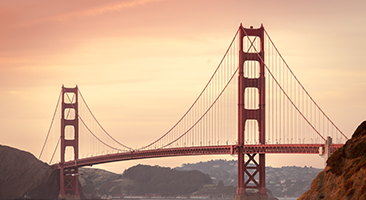 Visiting the USA can be an eye opening experience. Make sure to pack travel insurance as hospital stays can be very expensive.​
Other Destinations