How To Have A Successful Flight
The Secret Traveller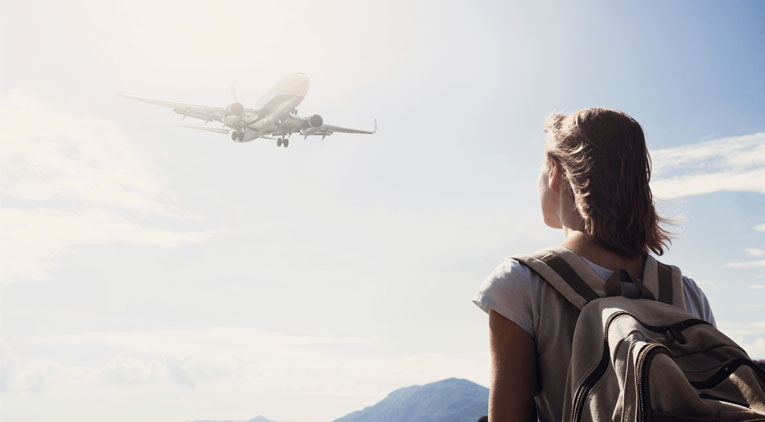 Do you have trip planned where you're travelling by air? These simple steps will help to ensure the whole thing is as painless as possible.
1

Do Your Research

Before booking any flight, find out who's going to give you the best fare. Use all of the online aggregators – sites such as SkyScanner and WebJet – to see who's doing the cheapest deals for the route you're flying. Next, go to the individual airline's websites to see if their fares are better. Finally, go to a travel agent to see if they can beat your best deal. Done all of this? Great, then it's time to book.
2

Book Early

Generally, the earlier you book, the cheaper your flight is going to be. But that doesn't always hold true. Sign up to all of the airlines' newsletters and keep an eye out for sales or special deals – that will always be the best way to save. That aside, however, it's best to book early.
3

Select A Seat

There's nothing worse than rolling up at the airport for a long-haul flight and discovering there are only middle seats available. Avoid that by selecting your seat when you book your tickets. To find out the best seat on each airline and plane, check out seatguru.com.
4

Check In Online

You can save all sorts of hassle by checking in online, a service that's usually available 24 hours before departure. This will help avoid queues at the airport, as well as secure you a better seat if you haven't already selected it. (But you have selected it, right?)
5

Upgrade With Points

In my opinion this is the best way to use all of those frequent flyer points you've been amassing while internet shopping with the credit card. If you can, treat yourself to an upgrade to business or first class. You won't regret it.
6

Arrive Early

Getting to the airport early has several advantages, the main one being you have a much better chance of being offered an exit row seat. Airline staff have to fill these with an able-bodied passenger. Another benefit of the early arrival is that you miss the bulk of the queues, and everything is just less stressful.
7

Obey The Rules

Check the fine print. Is hand luggage restricted to 7kg? Then make sure you've only got 7kg. Does the gate close 15 minutes before departure? Then make sure you're there 15 minutes before departure. You'll make everything far easier (and cheaper) for yourself if you play by the airline's rules.
8

Board Early

This is particularly good advice if you're flying on a budget carrier, where people almost need their own group of sherpas to get their ridiculous hand luggage on board. Get on early and you ensure you'll have space in the overhead locker to chuck all your bags and stretch your legs out in front of your seat.
9

Pack For Comfort

There are a few essentials that it's good to have onboard with you if you're going long-haul: ear-plugs, an eye-mask, some sort of small pillow, and a bottle of water could come in handy (although be careful, on some flights into Australia water bottles are confiscated at the gate). If you're flying budget, bring your own entertainment too.
10

Don't Get Too Boozy
A few drinks on the plane is fine, but you don't want to go overboard. A couple may help you sleep, but having a skinful will just make the jet-lag a whole lot worse.
11

Go For A Wander

While all the in-your-seat anti-DVT exercises are a good idea – moving your ankles around, raising and dropping your knees – what's even better is to just get up and have a walk around. Do a few laps of the plane mid-flight. You'll feel better for it.
12

Double Check

Before getting off the plane, ensure you've taken everything with you. There's no worse feeling than standing in the customs queue and realising you left your iPhone in the seat pocket.
13

Be Patient

You know how to make everyone's experience better at the baggage carousel? Give it space. Don't rush in like there are gold nuggets about to appear on the conveyor belt. If everyone stands back, then everyone has more space and the whole process is so much more bearable.
14

Do More Research

Before you travel, find out the best way to get from the arrival airport to your final destination. Is there a train? A shuttle bus? Or will you have to take a taxi? And how much should that taxi cost? This is not something you want to be trying to figure out after a few gin-and-tonics and 22 hours of travel.
15

Get Covered

In a perfect travel world, luggage would never get lost, items would not broken, and everything would go to plan. But the reality is, travel is a time when you need to expect the unexpected, and be prepared for any of those just in case situations. Book travel insurance before you depart. It doesn't cost much but the peace of mind is definitely worth it.
Share This With Your Travel Buddies
Recommended For You

Have a fun, safe & enjoyable holiday with our guide to staying safe in Bali.
This guide is packed full handy hints, tips and tricks from those in the know.

Handy tips and tricks to keep you safe on your next trip to Thailand.