8 Destinations No One Knows About
The Secret Traveller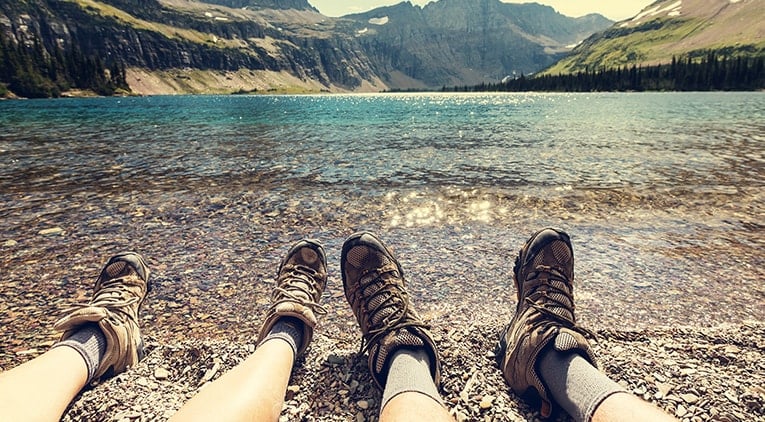 It's hard for me to write this. As a traveller, you always want to have your own secret spots. You want to know that you have places, magical places, that you can go back to and be the only tourist there.
So I'm not going to share all of my places. But I am going to lift the lid on a few – amazing, world-class tourist attractions that barely anyone has even heard of, let alone visited. If you have ticked any of these off your list, then you're my kind of traveller…
1

Lalibela, Ethiopia

High up in the mountains of central Ethiopia, accessible via a very bumpy hour-long flight from Addis Ababa, or an even bumpier two-day drive from the capital, sits Lalibela, a small town with a big attraction. Lalibela is home to a complex of 13 churches that have been chiselled out of solid rock, in much the same way as the town of Petra in Jordan. The churches of Lalibela still function under their original purpose, and it's not unusual to see monks clad in white robes shuffling silently through the stone corridors that link these incredible sites.
2

Sardinia, Italy

OK, so tourists know about Sardinia, the Mediterranean island just to the south of Corsica. Spend time around the famed Costa Smeralda and you'll see everyone from pasty Poms in holiday homes to Russian oligarchs in super-yachts. Once you stray away from the country's north-east corner, however, things get interesting. There's no one around. Head into the interior hills of Sardinia and it's an untouched land of rugged mountains and small villages. Hit the coast and you've got some of the most beautiful beaches in the world all to yourself. Find out more about travel to Europe here.
3

Lost City, Colombia

If you've already been to Machu Picchu in Peru and thought, "damn I wish I'd got here before all the tourists discovered it", then get to Ciudad Perdida in Colombia as soon as possible. This "lost city" was built by the Tayrona people in the 11th century, and was only rediscovered deep in the Sierra Nevada de Santa Marta mountains in the 1970s. Unlike its Peruvian counterpart, Cuidad Perdida remains largely undiscovered by the tourist hordes, despite its stunning location high in the hills. The only way to get there is to hike. It's a journey you'll never forget.
4

Himachal Pradesh, India

High in the north of India, right near Kashmir and the disputed border with Pakistan, lies the state of Himachal Pradesh, and it's like no place you've ever seen before. It seems like another planet there, a place of soaring peaks and deep valleys, where vistas each more spectacular than the next seem to pop up every time you round another mountain pass. This is a Mecca for adventure seekers, a place where just driving the windy roads is an experience. However, there's also white-water rafting, rock-climbing, trekking and skiing available. And barely a soul to share it with.
5

Puros, Namibia

You could be forgiven for not even realising you've arrived in Puros, the tiny outpost in the north-west of Namibia. That's because there's barely anything to it – a few huts, a small campsite, and that's pretty much it. But you come to Puros to experience true isolation, and you get it in spades. It takes days by 4WD to get here. The only other residents are a few people running the campsite, a local settlement of Himba tribespeople, and the desert elephant that have been known to wander through the campsite ripping down trees. It's a truly incredible place.
6

Appi, Japan

By this point, pretty much every Aussie powderhound has heard about the amazing skiing in Niseko, and they've probably discovered Hakuba and Nagano as well. But what about Appi, the locals-only resort in the far north of Japan's main island of Honshu? Appi only has 21 trails, and few of the mod-cons you might be expecting in a fancy ski resort. The great thing about Appi is that if you're after a foreign experience, you'll find it here. Barely anyone speaks English. The lifties are all local farmers looking for work in the off-season. And the snow, of course, is ridiculously good. Find out more about travel to Japan here.
7

Zipolite, Mexico

Forget Cancun. Unless, that is, you really did go to Mexico to play beer pong with about 100,000 drunk American college kids. If you headed south of the border for a more relaxed beach experience, however, then you may want to check out the town of Zipolite. Set on the Pacific coast in the state of Oaxaca, Zipolite is a sleepy little place of only a few hundred inhabitants, a favourite among more alternative travellers who appreciate the town's, shall we say, more relaxed approach to beach dress codes. Even if you're prefer to keep your kit on, there's plenty to love about Zipolite.
8

Terelj, Mongolia

Terelj is probably Mongolia's best known national park, but still, you had no idea it existed, did you? That's because not many people go to Mongolia, despite it offering some of the most amazing tourism experiences around. At Terelj – known somewhat fancifully among locals as "the Switzerland of Asia" – you'll be able to spend a night in a traditional yurt, watch demonstrations of archery and horse riding, and hike through some of the most spectacular scenery the world has to offer.
Share With Your Travel Buddies
Recommended For You

Have a fun, safe & enjoyable holiday with our guide to staying safe in Bali.
This guide is packed full handy hints, tips and tricks from those in the know.

Handy tips and tricks to keep you safe on your next trip to Thailand.
More From The Secret Traveller
8 Destinations No One Knows About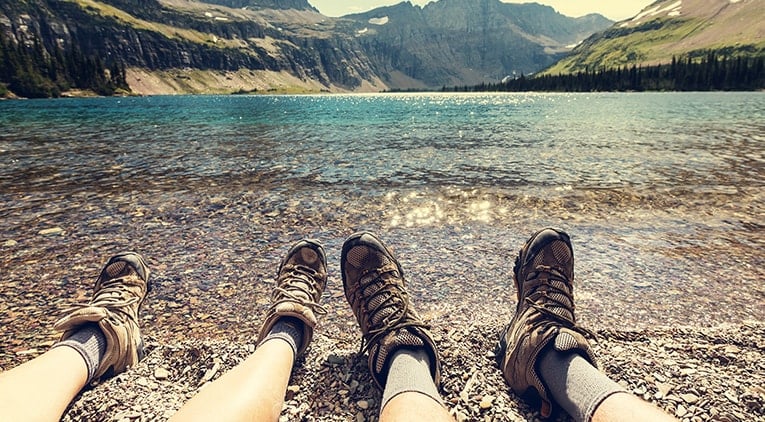 The Secret Traveller lifts the lid on a few world-class attractions that barely anyone has ever seen.
The World's Most Pointless Travel items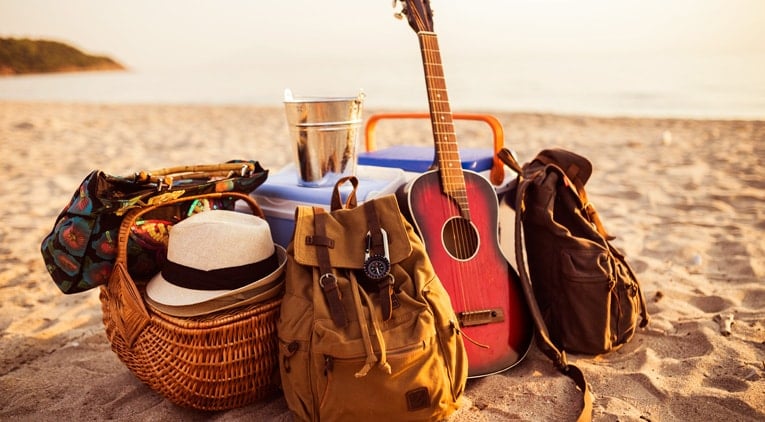 A huge amount of the stuff that's for sale out there to travellers is completely unnecessary. Stuff like this.
10 Reasons Everyone Knows You're An Aussie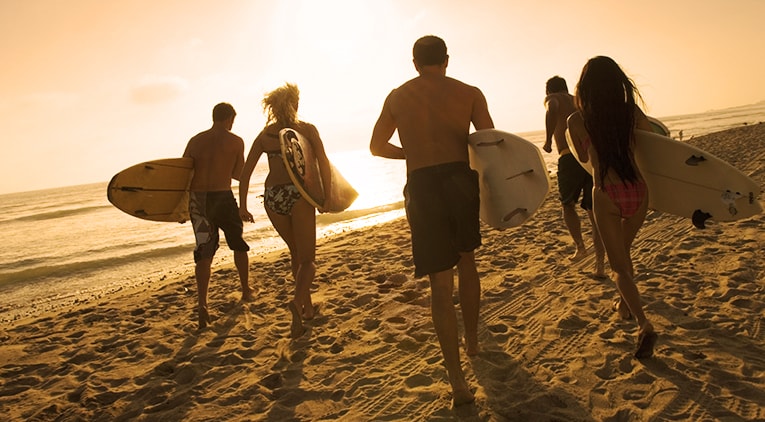 Aussies overseas stick out like Tony Abbott in his budgie smugglers. Why? Because of this.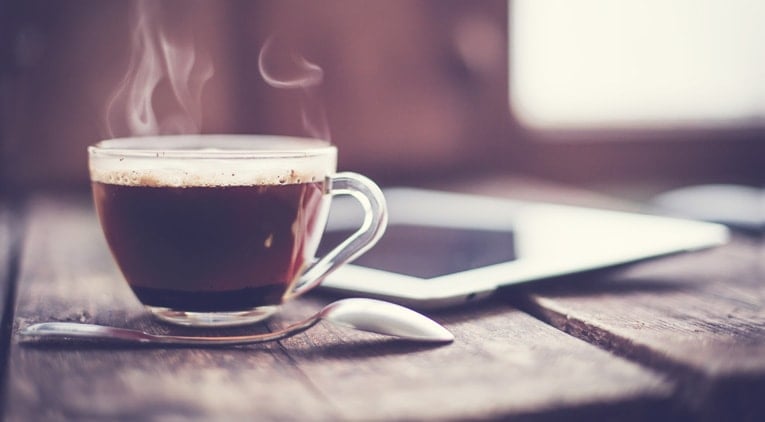 Trust us, finding good coffee is not as simple as you might think.
Related Articles