Travel Insurance To Egypt
Egypt is a transcontinental country spanning the northeast corner of Africa and southwest corner of Asia, making it an Afro-Asiatic country via a land bridge formed by the Sinai Peninsula.
About Egypt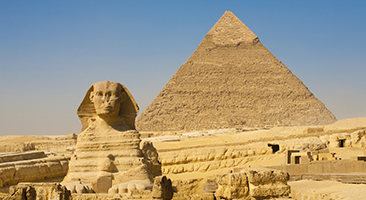 Egypt is a transcontinental country spanning the northeast corner of Africa and southwest corner of Asia. Most of Egypt lies within the Nile Valley of North Africa but because it is also bordered by the Mediterranean Sea to the North it is also considered a Mediterranean country. Its neighboured by the Gaza Strip and Israel to the northeast, the Gulf of Aqaba to the east, the Red Sea to the east and south, Sudan to the south and Libya to the west.
The population of Egypt is over 87 million and most inhabitants live near the banks of the River Nile. Egypt has a fascinating history, being one of the oldest modern countries and can be recognised as bringing early developments of writing, agriculture, religion and central government to the world.
There is so much to explore in Egypt, from the Giza Necropolis and the Great Sphinx, the ruins of Memphis, Thebes, Karnak and the Valley of the Kings outside Luxor. Or for something different there's diving in the Red Sea, visiting the camel markets or seeing the city of gold.
The ancient Egyptians were the first people to have a year consisting of 365 days divided into 12 months. They also invented clocks.
The shape of ancient Egyptian pyramids is thought to have been inspired by the spreading rays of the sun.
Most Ancient Egyptian pyramids were built as tombs for pharaohs (rulers of Ancient Egypt) and their families. To date, over 130 pyramids have been discovered in Egypt.
Overview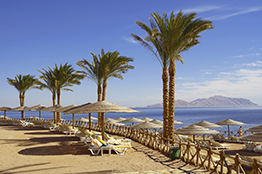 Whilst Egypt is most famous for its pyramids, the ancient Egyptian civilization with its temples, hieroglyphs and mummies make it a truly enchanting place to visit. The civilisation dates back to 3150 BC historically and is considered the oldest in the world.
Egypt offers something for everyone - whether it's trips down the Nile on a river boat, visiting the Egyptian Museum, great nightlife, luxury hotels or five star restaurants
Getting In To Egypt - Visas?
Australians do need a visa to enter Egypt but it can be obtained on arrival, however entry conditions such as visas, currency, customs and quarantine regulations can change at short notice so you should contact the Embassy of Egypt before arrival. Tourist visas can only be obtained for a maximum of thirty days and there is a fee involved. You must also have six months validity on your passport to enter Egypt. Also, if you are entering from a country affected by yellow fever you will need a yellow fever vaccination certificate to be allowed entry into Egypt.
Exploring Egypt
Whilst getting around Australians always need to be aware of the current security issues, and threat of terrorist attacks. The easiest way to get around is to use a taxi. You can also rent a car but you will require an international driving license. Driving practises and poor road conditions contribute to a high rate of road accidents in Egypt. The Cairo Metro system is reliable but the maintenance and safety and standards are poor, as well as being targets for terrorist attacks.
Safety & Security in Egypt
There have been a lot of terror attacks in Egypt - outside universities, metro stations and the presidential palace. Past terrorist attacks have targeted foreign tourists and have been timed to occur on holiday weekends.
Tourists should also avoid demonstrations, protests, and large crowds and monitor the media for information. Curfews and restriction can be imposed by Egyptian authorities at short notice.
Serious sexual assaults on women, including foreigners have occurred during demonstrations in Tahir Square. There has also been an increase in crime including armed robbery, carjacking, sexual assault and burglary.
Vaccinations for Egypt
You should always go see your local GP for any international travel. Before heading to Egypt insure you are up to date with your routine vaccinations like measles-mumps-rubella vaccine, diphtheria-tetanus-pertussis vaccine, varicella vaccine, polio vaccine, and your yearly influenza shot. Travellers should get Hepatitis A, Typhoid, Polio, Rabies and Yellow Fever. Your local doctor will be able to recommend your best course of action.
Weather & Climate in Egypt
In Egypt days are commonly hot or warm and nights are cool. There are two seasons, a mild winter from November to April and a hot summer from May to October. Egypt receives fewer than eighty millilitres of rain annually in most areas. The best time to travel to Egypt is during the winter.
Where To Get Help
Consular assistance can be found at the folowing;
Australian Embassy, Cairo
11th floor, World Trade Centre 44 Market Street 1191 Corniche el Nil Boulac, Cairo.
Telephone: +202 2770 6600
5 Sharia Adly Midan Opera, Cairo.
Telephone: +02 2391 3454
Recommended For You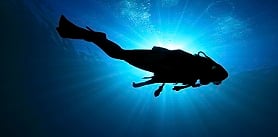 Activities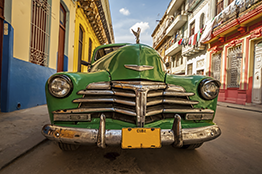 What Travel
Activities We Cover In Egypt

Going on safari? We provide cover for this.

​
Riding a camel? You might get a sore bottom but you can relax knowing that you'll be covered.

We cover you for the rental excess.

We cover hot air ballooning so you can plan a romantic surprise for your partner or enjoy an unforgettable experience with friends.
Further Reading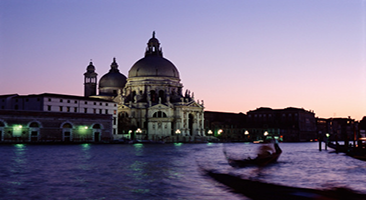 Europe contains many of the worlds most popular tourist destinations.​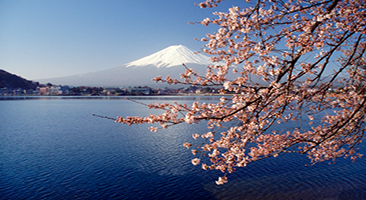 Asia is an amazing place to visit. Learn more about the safety concerns of travel in Asia.​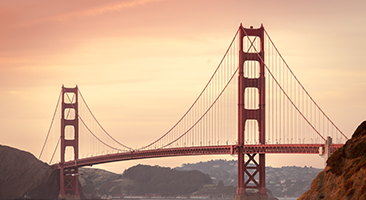 Visiting the USA can be an eye opening experience. Make sure to pack travel insurance as hospital stays can be very expensive.​
Other Destinations In Africa