7 Family Activities You'll
Love To Do Abroad
The Secret Traveller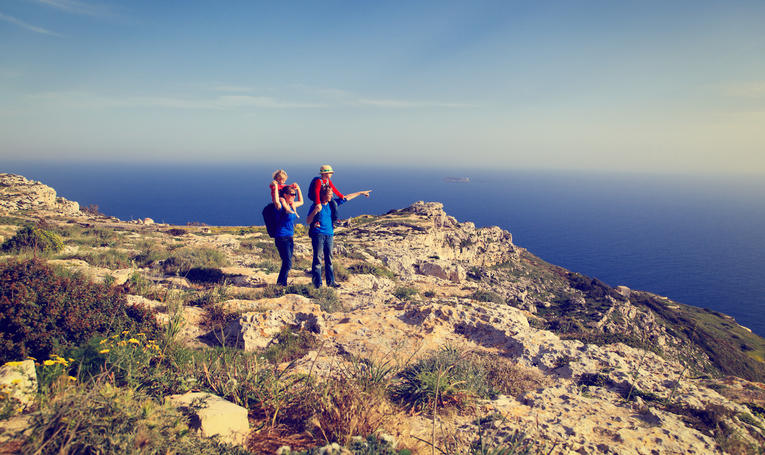 Let's be honest; overseas family holidays can be stressful, particularly if little has been done in the way of activity planning. But don't give up hope. There are plenty of activities for families to do (and enjoy) together while overseas, meaning fewer fights and less complaints! Here are just a few.

1.

Hersheypark, Pennsylvania

Yep, Disneyland's great. I'm not denying that. But the USA is home to a ton more family-friendly theme parks, one of which is Hersheypark in Pennsylvania. Combining the wondrous world of Hershey's chocolates with thrilling rides and a pretty epic waterpark, this has something for all ages and thrill-seeking levels, plus plenty of delicious edibles. You can even make your own chocolate bar. Willy Wonka eat your heart out.
TIP: Download the free Hersheypark mobile app. It has everything you need for a stress-free day, including maps and ride wait times.
2.

Bali Treetop Adventure Park

Set in Bali's largest botanical gardens, the Bali Treetop Adventure Park is an awesome way to spend the day. Let the littlies run loose on the kid-friendly courses, while you unleash your inner monkey and work up a sweat on the climbing obstacles, ziplines, and rope swings. Both scaredy-cats and adrenaline-junkies are catered to here, with anyone aged 4 and up able to take part. Perfect for Tarzan wannabes, as well as parents keen to burn off their kids' seemingly endless holiday energy.
TIP: Wear comfortable clothes and sturdy shoes.
3.

African Safari

Forget the zoo, head to the plains of Africa for a wild experience the family will never forget. The thrill of seeing the superstars of the animal world in their natural environment really is hard to beat. Rumble across the landscape with a knowledgeable guide, spotting bathing elephants, stampeding wildebeest, exotic birds, towering giraffe, and, of course, sharp-eyed lions and other toothy locals stalking their prey in the low-lying grass.
TIP: South Africa has the most in the way of family-friendly safaris and packages, with an array of different options available for all ages.
4.

Dolphin Watching, Fiji

Family holiday in Fiji? If you get the chance, take off to the turquoise waters of Moon Reef, located off the north-east coast of Fiji, and say hello to the playful and curious spinner dolphins that call the Reef their home. Hundreds of dolphins greet visitors here every day of the year, with a guided boat tour departing daily from the Takaluna Bay Resort, located an easy two-hour drive from Suva. A bus also runs between Suva and the Resort.
TIP: For a truly authentic Fijian experience, spend a night or two at the Resort. Make friends with the locals, sleep in a traditional bure, and explore and play in some of Fiji's more rugged landscape.
5.

Cycling In Europe

Whether you're hitting the cycleways of Amsterdam, pedalling across Copenhagen, or exploring the countryside on the outskirts of Venice, cycling is an amazing way for a family to explore a new city and spend time together. Europe has some of the best cycling routes in the world, with both easy flat rides and challenging and lengthy trails.
TIP: If in Amsterdam, pick up a self-guided ride map from the Amsterdam Tourist Office. The whole thing only takes about 2.5 hours.
6.

Roman Holiday

Kids may groan at the thought of a holiday "history lesson". To be honest, I would too. However, if you take advantage of one of the family-friendly guided tours available in Rome and you may change your tune. As you and the brood explore the likes of the Colosseum and the Roman Forum, and wande in the footsteps of the ancient Romans, a knowledgeable guide delivers content that's engaging and exciting for both kids and parents.
TIP: After your tour, learn to fight like a gladiator at Rome's Gladiator School. Don't worry, this is all for fun. No lions released or battles to the death here!
7.

Dubai Desert Conservation Reserve

Strap yourself in and hold on tight for a bumpy but beautiful adventure across the Dubai Desert Conservation Reserve. Crisscross the dunes and take in the stark, stunning Arabian scenery from the air-conditioned comfort of a 4WD, before climbing atop a ship of the desert for a guided camel trek. Fancy something a little more thrilling? One word – sandboarding.
TIP: Age limits may apply for certain activities. Do your research to make sure the tour company you go with offers something for all your family.
Share With Your Travel Buddies
Recommended For You