20 Foods Worth Travelling For
The Secret Traveller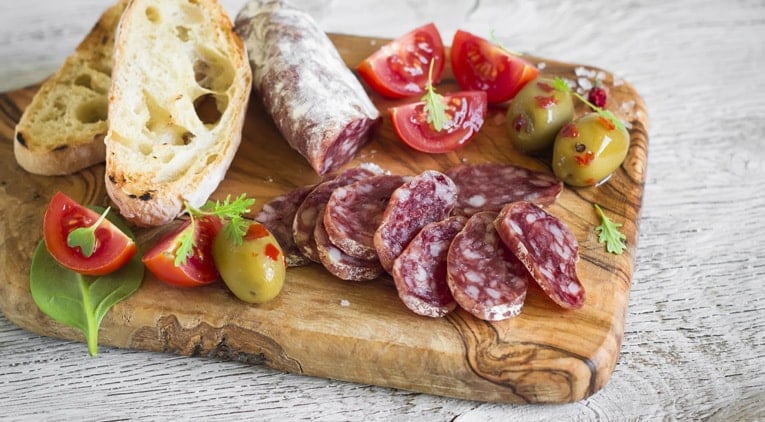 If you love food, then you love travel, because there's a whole lot of great cuisine out there just waiting to be discovered and eaten. But is the meal worth the price of a plane ticket? In these cases, it definitely is…
1

Pho, Vietnam

This famous noodle soup is a little bowl of deliciousness, the perfect balance of herby broth, thinly-sliced beef, silky rice noodles, and crunchy bean sprouts on top. Pho is slightly different in every Vietnamese city you visit, but it's all good.
2

Bluff Oysters, New Zealand

They're only available for a few months of the year, but these salty, creamy oysters are worth timing your trip to get your hands on. Plenty of Kiwis seem to like them battered and fried, but I'd go natural every time. Find out more about travel to New Zealand here.
3

Pad Thai, Thailand

You can get good Pad Thai in Australia, but it's nowhere near as good as the stuff you can buy on the streets of Bangkok for little more than spare change. There it's spicy, sweet, sour and delicious. Find out more about travel to Thailand here.
4

Bratwurst Mit Brot, Germany

How good can the humble sausage get? You'll find out in Germany when you order "bratwurst mit brot", or sausage with bread, a local staple that's just as good eaten while drinking beer, or eaten the morning after drinking beer. Find out more about travel to Europe here.
5

Tacos El Pastor, Mexico

On the streets of Mexico City there's vendor after vendor selling these ultimate Mexican snacks: corn tortillas filled with pork that's been marinated in pineapple juice, and then roasted kebab-style on a rotisserie. Throw on some coleslaw and you're ready to go.
6

Nasi Lemak, Malaysia

This is Malaysia's version of the breakfast of champions: a delicious plate of coconut rice with spicy curry, a boiled egg, some sliced cucumber, and a handful of dried anchovies. Now that's how you get your day started right.
7

Carne Asado, Argentina

If there's one thing they love in Argentina – aside from Diego Maradona and political turmoil – it's meat. And damn they know how to do it well. Turn up to any steakhouse and order the "ojo de bife". Your life will be changed forever.
8

Umami Burger, USA

There are plenty of great burger joints in the US, from In-N-Out on the West Coast to Shake Shack in the East, but my favourite is a chain called Umami Burger, a place that serves juicy meat patties loaded with umami goodness. Find out more about travel to USA here.
9

Arroz Con Pato, Peru

Peru is known best for ceviche, but one of its heartiest and tastiest dishes is one you'll mainly find in the north of the country: arroz con pato, or rice with duck. It's rice that's been stir-fried with vegetables and served with a roasted duck leg.
10

Spaghetti Carbonara, Italy

The pizza is good. The prosciutto is good. In fact pretty much every single morsel of food you put in your mouth in Italy will be good. But none of it will be as incredibly tasty as a well-made spaghetti carbonara. Try it in Rome. Find out more about travel to Europe here.
11

Tonkotsu Ramen, Japan

Pork bones are boiled for days to make the perfect ramen broth – a thick, heady soup filled with porky flavour, mixed with chewy noodles and topped with slices of pork and mushrooms. Ramen in Japan is an art form. And you'll appreciate it. Find out more about travel to Japan here.
12

Xiao long bao, China

They're the dumplings Australia has come to love: delicate little packages of juicy, spiced pork that explode in your mouth with heat and flavour. The original and best versions of this great dish come from Shanghai. Find out more about travel to China here.
13

Thali, India

A thali is essentially all of your favourite Indian treats together at last. It's a huge plate full of rice, and curries, and bread, and pappadums, and chutneys, and lime pickle, and a super-sweet dessert. It's the best lunch you can order in this part of the world.
14

Cheese, France

What sort of cheese? It really doesn't matter. It could be stinky and oozy. It might be aged and sharp. It might be any of the million choices of French cheese in between. All of them will be amazing. Find out more about travel to Europe here.
15

Kubideh Kebab, Iran

There's plenty of great food in Iran, from the feta cheese to the stews, but the classic dish is a shish kebab of spiced, minced lamb, cooked over hot coals and served with perfectly cooked basmati rice.
16

Chicken And Lemon Tagine, Morocco

All over Morocco you'll find people eating from circular terracotta plates, the bottom half of a cooking vessel called a tagine. What's inside that tagine can vary, but the best filling is chicken cooked with olives, preserved lemons and plenty of olive oil.
17

Jamon Iberico, Spain

This isn't a food so much as a national obsession. There are people who have made a whole career out of being very good at carving jamon iberico, the legs of cured ham that are a little bit like prosciutto, but a hell of a lot better. Jamon iberico is rich and fatty, and extremely tasty. Find out more about travel to Europe here.
18

Falafel, Various Countries

Who invented falafel? We'll leave most of the Middle East to argue that out, because everyone from Palestine to Lebanon to Israel claims it. The main thing to remember, though, is that these fried balls of minced chick peas are freaken amazing.
19

Haggis, Scotland

Hey, leave haggis alone. It might not sound very appetising, being a boiled hunk of minced sheep innards, but the great thing about haggis is that it's far tastier than the sum of its parts. A good haggis supper – a deep-fried hunk of haggis served with chips and gravy – is actually hard to beat. Find out more about travel to UK here.
20

Apple Pie, the Netherlands

The Dutch aren't exactly famous for their cuisine, with the exception of cheese like Edam and Gouda, but they should be known for their apple pie. Forget the down-home American kind – a Dutch apple pie, filled with cinnamon, raisins, and big hunks of apple in sweet pasty, is the way to go. Find out more about travel to Europe here.
Share With Your Travel Buddies
Recommended For You