7 Countries To Travel For A Cheaper Holiday

The Secret Traveller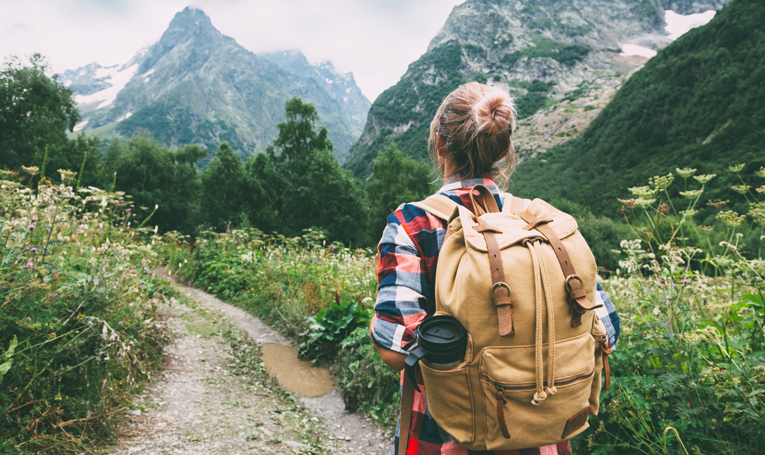 So you've been spending all your cash on smashed avocado breakfasts instead of saving your pennies, and now there's no way you can afford London, New York or that long-coveted ski trip to Canada. Don't worry. We've done the research for you and marked out seven spots you're guaranteed to get more bang for your buck without breaking the bank or going broke.
1

Cambodia

Cambodia's very existence calls to mind a tale of triumph over evil. Its story is one of resilience, and today, it is a nation full of hope. A true jewel within South East Asia, it's the land of 1000 temples and 50 cent beers. Cambodia's sundrenched capital, Phnom Penh, is a thriving up-and-coming metropolis. The city streets are awash with grinning vendors and colourful market stalls. But no trip to Cambodia would be complete without visiting the notorious security prison 21 (S-21) and the Killing Fields, which sheds light on the country's horrific history. From there, head onto to Siem Reap, home to the magnificent Angkor Wot. This ancient temple site is a breathtaking testament to the grandeur of the Angkor empire and embodies the passionate spirit of the Cambodian people. But Cambodia isn't all temples and museums. For the sun seeking traveller after a breach break, Sihanoukville and Koh Rong in the country's south are pure heaven. Hotels (and there aren't many) are at least a quarter of the price of Thailand's or Bali's. These beaches are true southeast Asian oasis's, and unlike other beach spots in the wider region, Cambodia's pristine beaches remain relatively untouched by tourists.

Daily Costs:
Hostel bed: $2
Guesthouse room: $5 - $10
Meal at local restaurant: $5 - $8

Be on the lookout for: pickpockets.
Cambodia is still a very poor country, and many will see you as a rich westerner. Just be mindful and keep your wallet hidden and on your person. Check out this infographic for tips on avoiding pickpockets.
2

Morocco

Morocco lies at the heart of North Africa. It's where the eclectic histories and raw cultures of Sub-Saharan Africa, Europe and the middle east converge into one pulsing beat. Hear the call to prayer sail through the blue streets of Chefchaouen. Bring your bartering hat to Marrakesh's markets or take a tour to the Sahara and revel in soundless serenity. Celebrate Morocco's ancient heart by visiting centuries-old medinas in the arty city of Fez, or be impressed by Casablanca's cobbled streets or the country's cosmopolitan capital, Rabat. Forget the map (we promise it's useless anyway) and lose yourself in Morocco's sprawling alleys and maze of narrow lanes. Travelling on a budget gives you the freedom of experiencing more for less. If you can, we advise you to squeeze in these five destinations: Marrkakech, Fez, Chefchaouen, Casablanca and Rabat.
Daily Costs:
Hostel bed: $6
Guesthouse/hotel room: $20
Meal at local restaurant: $3

Be on the lookout for: dodgy tour operators.
Unfortunately, there are a few suspicious characters that roam tourist hotspots like Marrakesh. Your best bet is to book any trips through your hostel, hotel or a registered booking agent.
3

Hungary

So, you've taken off on that classic Euro trip and now you're at the point where you have started prodding nervously through your pockets, searching for the last of your spare change. But don't panic yet. A trip to Hungary may well be the best bargain holiday you ever take. Architecturally, Hungary is one of Europe's greatest churches. Baroque churches line sweeping, cobbled lanes, while Roman ruins and medieval township's dot the striking countryside. If you were too cash strapped to splash out in any of Europe's more expensive destinations, Hungary is certainly the country where backpackers can go to feel like river cruising retirees. Visit Budapest's thermal baths and treat yourself to one of Hungary's world-renowned wines while feasting on a helping of Gulyás (Goulash).
Daily Costs:
Hostel bed: $11
Guesthouse/hotel room: $30
Meal at local restaurant: $10
Be on the lookout for: taxi drivers.
Seemingly helpful taxi drivers or friendly local women luring you to an establishment they recommend can often mean trouble. They're probably receiving a commission and it may be the last time you see your phone or wallet.
4

Nicaragua

Colonial splendour, outdoor adventures, Latin American culture and white-sand beaches. Nicaragua embraces the budget traveller with offerings of superb snorkelling, scuba diving in underwater caves and magnificent hikes through dense jungles. The tourist crowds are small, but the nation's energy is infectious, particularly in Nicaragua's colonial town of Granada. The colourful town features 300-year old houses that tower above resolute revolutionary murals. Much of Nicaragua is development-free, offering visitors the chance to take a genuine look at the country's fascinating culture, heritage and the grandeur of a colonial past. Nicaragua is one of the less-travelled countries of central America, but it's unique among its neighbours and well worth a visit. You're guaranteed to find friendly locals willing to share stories of their country's culture.
Daily Costs:
Hostel bed: $12
Guesthouse/hotel room: $30
Meal at local restaurant: $10
Be on the lookout for: demonstrators and riots.
Violent demonstrations have occurred in Nicaragua following election cycles in the past, so always make sure your cover includes additional accommodation and travel expenses. If your scheduled transport is cancelled or delayed because of a riot or civil protest, then 1Cover will have your back.
5

Vietnam

Following an epoch-defining conflict Vietnam rose as a united country, determined to tell the world its story of war, peace and progress. From the bustling and beautiful Hanoi in the north right down to the fast-paced Ho Chi Minh City in the south, there are extraordinary experiences to be enjoyed throughout this entire country. Take a traditional junk boat through Halong Bay, or visit the beguiling Hoi An, home to the UNESCO World Heritage-listed Ancient Town. When sensory overload overtakes and you're after a little tranquillity, retreat to the beautiful beaches off Nha Trang or the lush green hills of Sapa.
Daily Costs:
Hostel bed: $7
Guesthouse/hotel room: $25
Meal at local restaurant: $4

Be on the lookout for: illness.
Stock up on a DEET-based insect repellent, steroid cream, antibacterial and antiseptic creams. Getting ill in Vietnam can quickly turn nasty, and expensive. Generally, the medical facilities in Vietnam are not up to an Australian standard, so unfortunately, emergency evacuations do happen. Always play it safe and make sure you purchase comprehensive insurance.
6

Bolivia

Located in South America, Bolivia extends from the central Andes all the way up to the famed Amazon. If ever there was a country in which to unleash your inner adventurer, Bolivia is it. Journey across Bolivia's salt flats, trek across the magnificent Cordillera Real or adventure through La Paz's extraordinary markets. Just be mindful that not all activities are covered by travel insurance, so it is always best to double-check what you're covered for, especially if you've got a hidden daredevil side. Bolivia is also home to a plethora of amazing cuisines. Cuban, Indian and middle eastern food outlets are dotted throughout La Paz's busy streets. But be warned – outside of the bigger cities the food can often be a little harder on the sensitive stomachs of western travellers. Nevertheless, there are few countries on earth as rich in culture as Bolivia. The country has 37 official languages and 60 per cent of the country are of Native American ancestry.
Daily Costs:
Hostel bed: $7
Guesthouse/hotel room: $25
Meal at local restaurant: $4

Be on the lookout for: Dodgy tour operators, particularly if you choose to go scuba diving.
Bolivia is home to some of the best Scuba diving in the world, but it can be dangerous if not done properly. Furthermore, you must dive under licensed instruction. Always make sure the company and your instructor is licensed with PADI.

7

Albania

In 1992 Albania finally threw off the shackles of a brutal communist regime, the last country in Europe to do so. Consequently, the tiny Mediterranean country remains largely untouched by tourism. Emerging as a nation keen to improve ties with the outside world, Albania raced to catch up with the rest of eastern Europe. Since then, Albania's capital, Tirana, has become a thriving hub of colour and liveliness. Local youth hang about the city's numerous bars and cafes, lounging on brightly painted sofa's, or hanging from wide windows. Socialist murals are scattered about the city, telling the story of Albania's struggle against a Stalinist style of government. As you venture outside of Tirana, follow the castles that dot the green countryside and weave your way to the stunning coastline. Albania's beaches rival any in the Mediterranean. Like much of the country, the beaches are also refreshingly free of the thousands of tourists that overwhelm Albania's neighbours in the Mediterranean.

Daily Costs:

Hostel bed: $20
Guesthouse/hotel room: $35
Meal at local restaurant: $13

Be on the lookout for: Protests.
Demonstrations can occur with little or no warning, and although most are peaceful they can turn violent. Be aware that there is no Australian Embassy or Consulate in Albania. The Australian Embassy in Rome provides assistance to Australians in Albania.
Share With Your Travel Buddies
Recommended For You
More From The Secret Traveller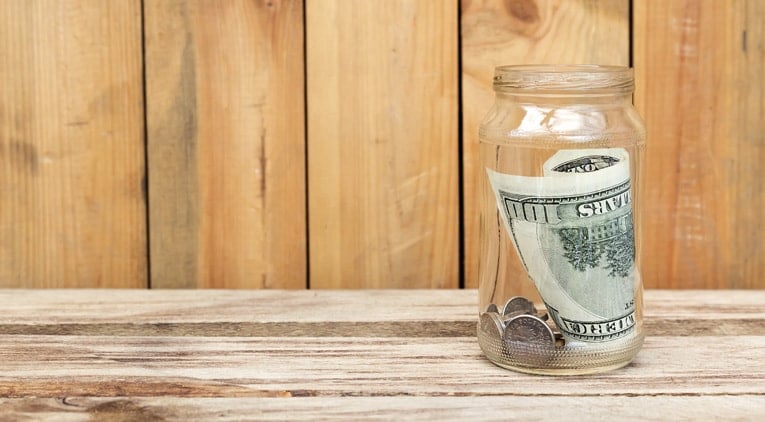 Want to save money while you're out on the road? This is what you need to know.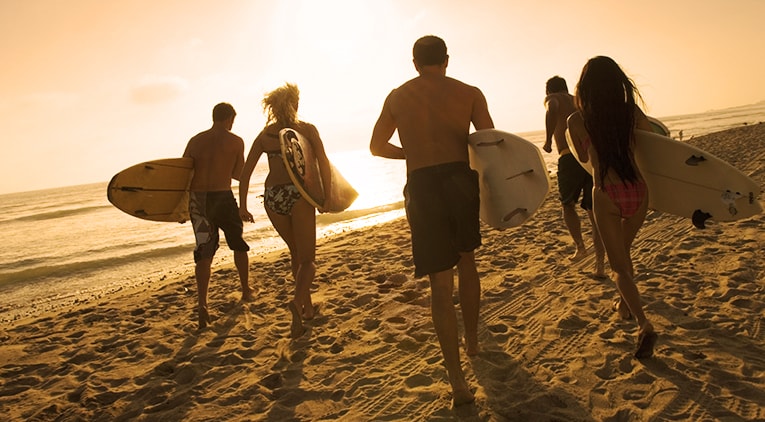 Everyone can pick us from the moment they lay eyes on us. Why? Because of this.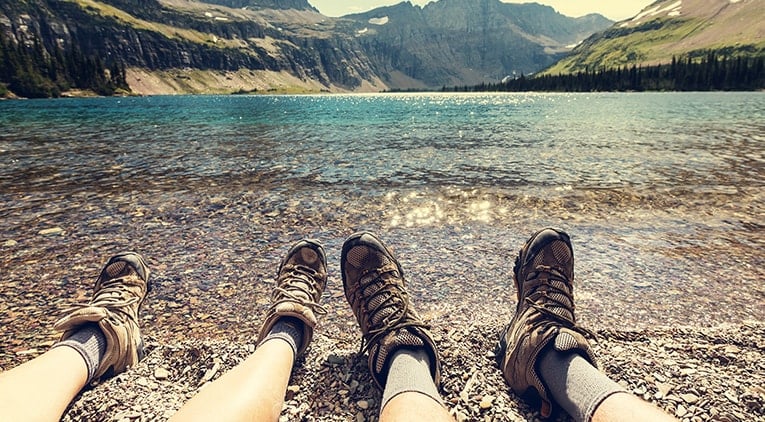 If you have ticked any of these off your list, then you're our kind of traveller.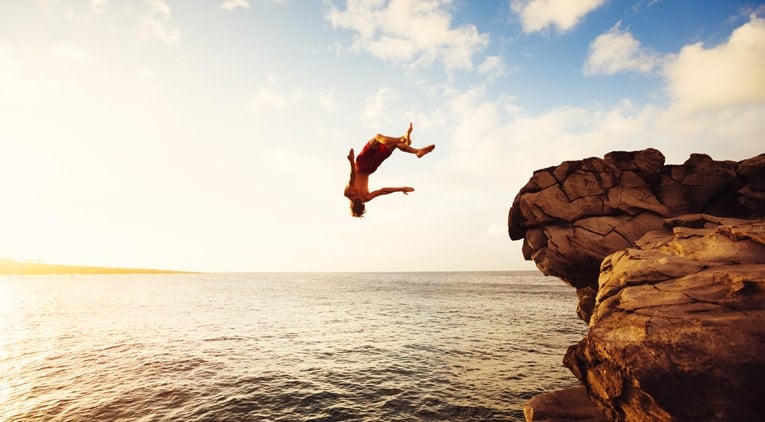 Just as long as you understand that the normal rules – including gravity – still apply.
Further Reading

Have a fun, safe & enjoyable holiday with our guide to staying safe in Bali.

1Cover's Thailand Survival Guide is packed full handy hints, tips and tricks from those in the know.
Related Articles