The Most Amazing Places To Visit In Canada

The Secret Traveller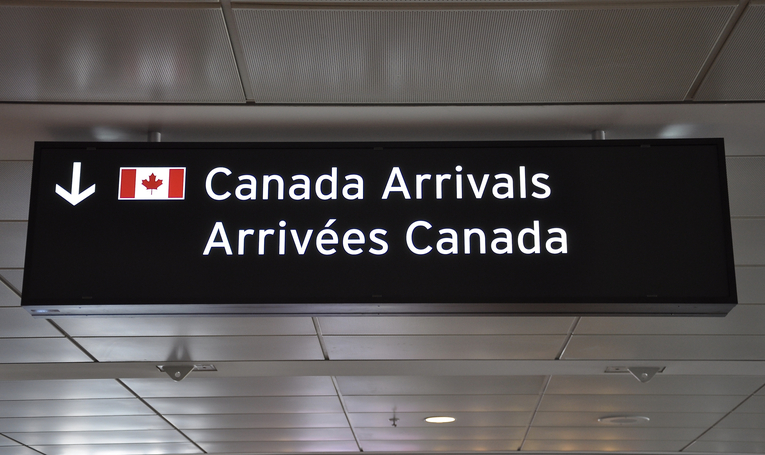 Heading to Canada? Before setting foot into the land of the Maple Leaf, be sure to check out this list of must-visit places (and add them to your itinerary!).
1. Niagara Falls

Niagara Falls is a reminder of how fascinating and powerful Mother Nature can be. Easily the world's best known waterfalls, the Falls draw 12 million visitors to Canada each year (so expect crowds!). As walls of water surge over the ledge, travellers cluster in tiny boats beneath, marvelling at the might of the Falls. Wake up early and head to the Falls at sunrise; it's a truly soulful experience.
FUN FACT: Only two people are known to have survived a plunge from Niagara Falls
without any protection.

2. Haida Gwaii

Haida Gwaii is often referred to as the Canadian Galápagos, and with good reason. Heading here is akin to taking an African safari or Brazilian Amazon cruise – minus the throngs of binocular-clad tourists. Amidst the ancient cedars and historic Haida totem poles you can find a plethora of unique plant and animal life, including black bears, seabirds, humpback whales, and sea lions. Keen on adventure? Sea-kayaking, hiking and even surfing are among Haida Gwaii's most popular activities.
FUN FACT: Half of the islands' inhabitants are descendants of the Haida First Nation peoples, of which only 50 people still speak the native Haida language.
3. Vancouver

With to-die-for seafood, a vibrant Chinatown and the city's izakayas (traditional Japanese neighbourhood pubs), Vancouver's eclectic dining scene lures locals and travellers alike. Yaletown offers more upscale dining, while South Main (SoMa), popular with edgy hipsters, students and young professionals, is for great if you're keen to binge on the city's legendary cheap eat scene. Vancouver is also renowned for its plethora of outdoor spaces. Grouse Mountain offers alpine activity year-round, while the world-renowned Stanley Park is a must-see for any Vancouver visitor.
FUN FACT: The famous California Roll sold in sushi shops around the globe originated in Vancouver.
4. Old Québec City

Set beside the St. Lawrence River, Old Québec is a UNESCO world-heritage neighbourhood boasting fairytale charm. As well as being home to the iconic Fairmont Le Chateau Frontenac, better known as "the world's most photographed hotel", it's also the stomping ground for some of the region's best artists. Wander through the art gallery on the Rue du Tresor (Treasure Street), before feasting on handmade cheeses, award-winning chocolate crepes, and other local fare, much of which is inspired by Québec's French heritage.
FUN FACT: Québec City is home to a chocolate museum and the oldest grocery store in North America.
5. Nova Scotia

Canada's second smallest province is also one of the most overlooked. Quaint fishing villages dot Nova Scotia's rugged coastline, while locals and travellers mingle in the province's numerous Irish pubs. Head to Peggy Cove's picturesque lighthouse for an unforgettable view over the Atlantic Ocean (and migrating whales between May and October). Along with first-class hiking tracks, Nova Scotia is also home to the Cabot Trail – one of the world's best cliff-top drives, which weaves along the spectacular Gulf of St. Lawrence.
FUN FACT: Visit the eerie Black Rock Beach at Point Pleasant Park. In 1809, the Royal Navy hung pirate Edward Jordan there after coating his body in tar.
Share With Your Travel Buddies
Recommended For You