Last Updated: 13th February 2020
---
In previous years, the travel industry didn't cater as much as it should have to the senior traveller. But as time has passed, the travel industry has woken up to the reality that senior travellers are a lucrative market and well worth paying attention to.
For the senior traveller, there are now more options than ever - even for those with accessibility and mobility issues, or those recovering from illness. As a result, over-60s are taking more trips than ever.

As a senior, you now have plenty of ways to see the world. If you're stumped about how you'd like to travel, read on for some of the most popular types of holidays for senior travellers.
Group Tours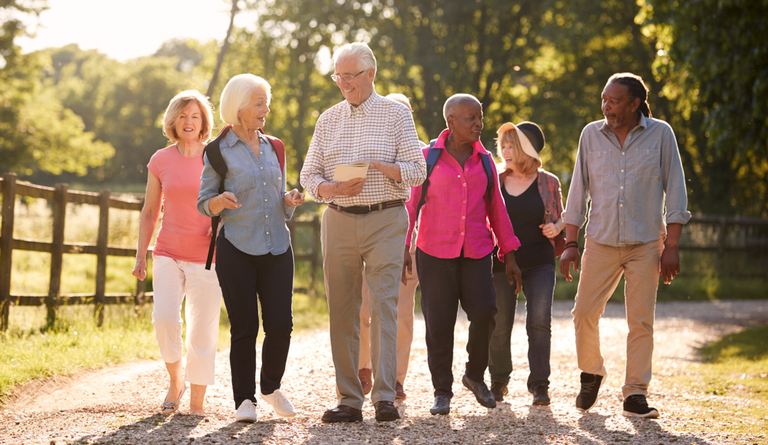 If you'd prefer to leave the organisation up to someone else, group tours could be the perfect option. What's even better is that a lot of group tours are now specifically designed for seniors. They can be as active or as mellow as you'd like. If you happen to have any mobility issues, or if you have difficulty seeing, difficulty hearing, or get tired easily, there are group holiday tours and travel companies that assist with these issues.
The best thing about a group tour is that everything is organised for you, so moving from place to place is a cinch. Group tours are especially helpful if you're visiting new countries where you don't know the language or are unfamiliar with the customs. Your group tour leaders will help you navigate any holiday challenges, so you can make the most of your time abroad.
Travelling domestically in an RV or caravan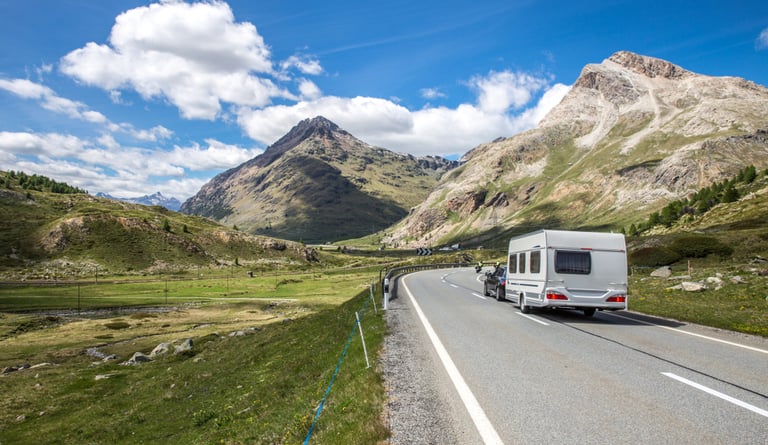 Travelling around Australia in a recreational vehicle (RV)/caravan is becoming an increasingly popular way to travel for seniors. Because the vehicle is in your control, your timetable, the locations you visit and the pace are entirely up to you. RV/caravan travel is the freedom to choose.
Travelling domestically in an RV also means you get to feel comfortable in an environment that is familiar - but you still have the unknown all around you. RV travel allows you to bring along what you like (including pets), and it also allows you as much privacy as you'd like. RV travel is a budget friendly way to get to know your own background a little better.
If you're interested in RV travel and considering buying one, make sure you try a variety of models before making a commitment. There are at least nine different classifications of RVs with countless features and layouts. What you choose will mainly depend on whether you want to drive the vehicle or tow it. Trying a few different RVs means you can get to know what you like and don't like.
If you're considering buying a second hand RV, test driving it will allow you a closer look. Many second hand RVs may have floor damage, mould from water leaks and exterior issues such as corrosion and rust. A closer look at everything inside and outside the RV will help you ensure it's in tip-top shape and worth your money before purchase.
Travelling Solo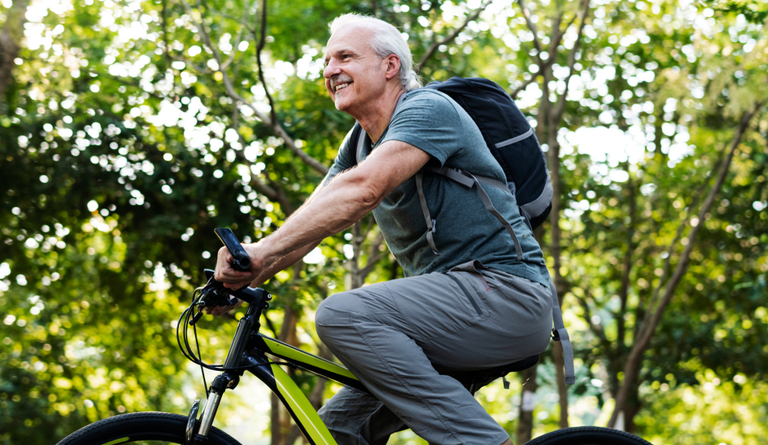 Travelling by yourself can be a little scary at any age, but for seniors it's an increasingly popular way to see the world because of the liberty it allows. The trick to solo travel at any age is to plan ahead.
Perhaps when you were younger, you liked the thought of turning up somewhere without any booked accommodation, but the appeal of this wears thin as the years go by. Figure out where you're going to stay based on location and don't take too much luggage with you. In fact, the less you have, the more mobile you are.
Travelling Solo & Making Friends
Make yourself open to socialising opportunities as they arise. Travelling solo doesn't mean you have to be lonely. It actually means you have the opportunity to meet more people than ever before - especially other solo travellers. You can make new friends and share in the joys and challenges of travel - and opportunities for romance are definitely out there too.
Travelling Solo & Safety
If you're an over-60s traveller and concerned about safety, be careful when meeting new people and don't give away when you're staying until you know someone better. Protect your cash and cards by taking only what you need when getting out and about. As for travel documents such as passports, keep them locked away at your accommodation and keep backup copies on you at all times.
Travelling solo means you're free to satisfy any curiosities you've had throughout your life, take time to reflect and heal or even find yourself all over again. In short, it can be the opportunity of a lifetime.
Cruising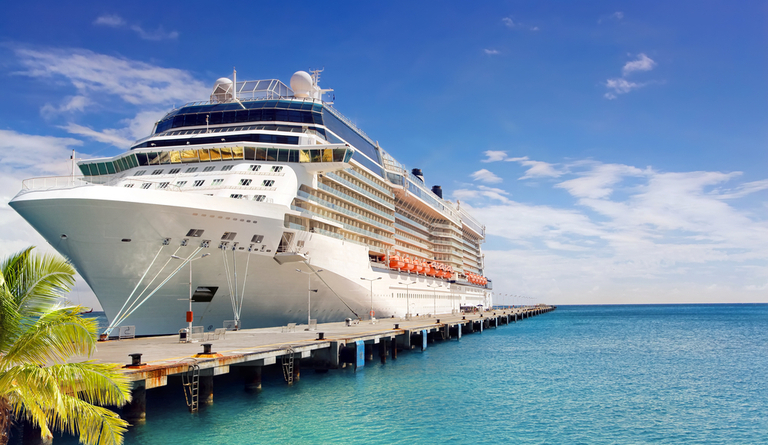 Last but not least, we have cruising, one of the most popular ways to travel for over-60s Australians and their families. On a cruise line such as P&O, Royal Caribbean or Cunard, you won't have to deal with many of the usual travelling challenges.
Dining, entertainment, pampering and relaxation options are all on the boat, sometimes only steps away from your room. Cruising means you can see multiple destinations without needing to check out of your room and go through the hassle of packing and unpacking your bags. If you're after fun, rest, and relaxation, this could be the right kind of holiday for you.

<< Back To The Complete Guide for the Over 60s Traveller
Please note that this article is written for entertainment purposes only. 1Cover does not endorse or sponsor the activities/destinations listed in this article. Always check Smartraveller for offical government advice on your chosen destination. For any information or advice related to your travel insurance policy, or to understand if your chosen destination or activity is covered by travel insurance, please check the Product Disclosure Statement.