The One Thing ... Spain
By ben Groundwater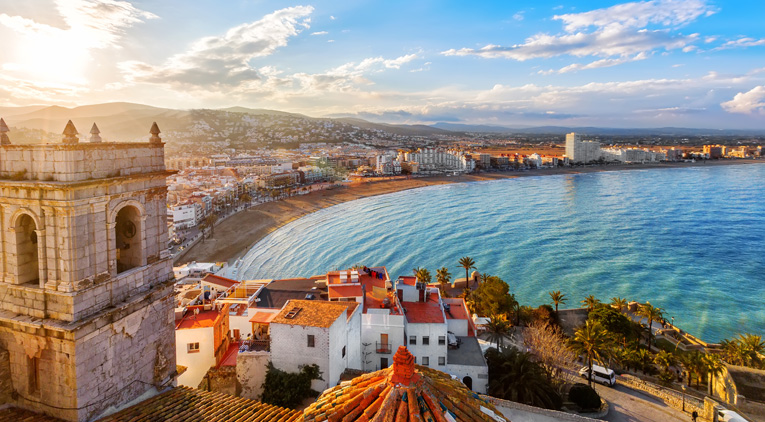 By Ben Groundwater
The One Thing You Should Do
In Spain Is ...
Book Ahead Of Time.
Do not queue up for La Sagrada Familia. That's the best advice we can give. That's a solid gold nugget of information right there. You'll see plenty of people doing it when you arrive at one of the world's most famous churches, in central Barcelona. You'll see people lining up down the road for the chance to witness Antoni Gaudi's masterpiece in the flesh. But it's not necessary, just as it is not necessary at many of Spain's most popular attractions.
The trick is to book your tickets online, in advance. Do that, and you'll sail straight past the queues at La Sagrada Familia and walk in the front door. Do it, too, at the Alhambra, the Moorish fortress and palace in Granada in Spain's south, and you'll skip the crowds. Do it at the Real Alcazar, the former royal palace and more recent Game of Thrones filming location in Seville, and you'll avoid a long line. Book ahead, even, for the Picasso Museum in Barcelona and you won't have to worry about how many other people are trying to get in at the same time as you.
This is the best tip for time- and hassle-saving that there is for Spain: book your tickets in advance. You're welcome.

The One Thing You Should Not Do
In Spain Is ...
Assume Everyone Speaks English.
Here's the funny thing about Spain: everyone can speak Spanish. But not everyone wants to speak Spanish. That language, though most familiar to visitors, is for many of the inhabitants of Spain actually their second. Spanish might be the common tongue, the language that unites the nation, but it's not the one that many people like to speak.
That preferred language changes depending on the part of the country you happen to be in. If you're in Barcelona, say, or Girona, the locals' first language will be Catalan. If you're in San Sebastian or Bilbao, everyone will be speaking Basque. In A Coruna and Santiago de Compostela it's Galician. In Gijon people speak Asturian.
The good news is that you won't be expected to be able to speak these languages when you're in these areas. However, you also shouldn't expect that your mastery of the Spanish language will be as appreciated as it might be in, say, Seville. The trick in parts of Spain that have their own unique language is to learn a few phrases – maybe just "hello" and "thank you" – and use them liberally. You'll be surprised at how just the slightest bit of effort is richly rewarded, and appreciated. This is just a tiny gesture that acknowledges and respects the local culture, and it will take you far.
Find out more insider tips about other destinations: read all the articles in Ben's "One Thing" series here.
Recommended For You

Have a fun, safe & enjoyable holiday with our guide to staying safe in Bali.
This guide is packed full handy hints, tips and tricks from those in the know.

Handy tips and tricks to keep you safe on your next trip to Thailand.