The One Thing ... Sri Lanka
By ben Groundwater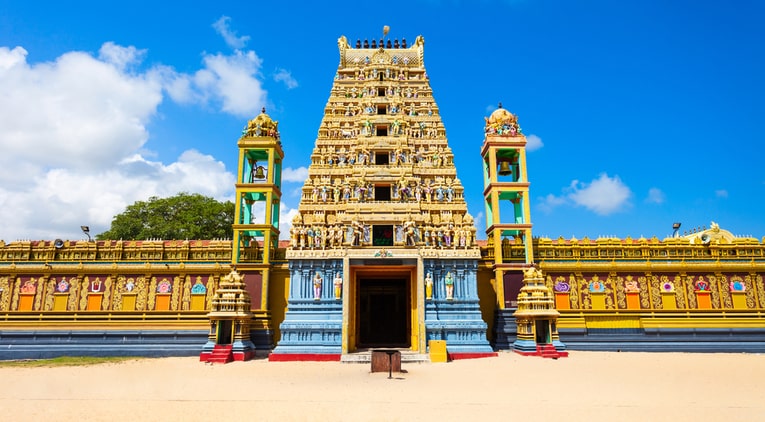 By Ben Groundwater
The One Thing You Should Do
In Sri Lanka Is ...
Head North

No one goes north – which was understandable, up until recently. Just a few years ago the Tamil-controlled north of Sri Lanka was a warzone, where the notorious Tamil Tigers were locked in a fierce battle with government forces. Armed skirmishes were frequent in towns like Jaffna and Kilinochchi. Refugees fled.
Now, however, they're returning, just as you should. The war has ended in the north of Sri Lanka, and this is now one of the country's most exciting new tourist destinations. Sure, you won't find the big-ticket items that the rest of Sri Lanka can boast, the likes of Galle Fort, the tea plantations of Nuwara Eliya, the ancient citadel of Sigiriya. What you will find, however, is a new frontier, a place few tourists have ever been, a friendly, sultry area where visitors are a sign that everything is finally getting back to normal.
There's an old Dutch fort in Jaffna, though it's seen better days. There's a temple that was said to have been visited by the Buddha himself. However, the main attraction in northern Sri Lanka is the Tamil-influenced food – the crab curries up here are the best on the planet.

The One Thing You Should Not Do
In Sri Lanka Is ...
Get Obsessed with street food
​
Here's the surprising thing about Sri Lanka. If you've been to other countries in this part of the world, the likes of India, Myanmar, Thailand and Bangladesh, you might think you know what to expect when it comes to finding the best local cuisine: street food. Hit the markets. Look for the open-air stalls. That's the way to dine, right?
Except in Sri Lanka, not so much. There's really not a huge a street food culture in this country. You'll find the odd stall selling "short eats", the deep-fried snacks that Sri Lankans love – and that you most definitely should try. But in cities such as Galle and Kandy, Colombo and Jaffna, most of the best food is served in restaurants.
These don't have to be fancy restaurants either. In fact, it's better if they're not. Sri Lanka is filled with tiny, mum-and-dad style eateries that serve "rice and curry", a much-loved meal in which you load up your plate with rice and then top it with a few curries of your choosing, before adding sambals and pappadums, and digging in with your hands. It's absolutely delicious, and dirt cheap.
If you really want to eat on the street, keep an eye out for restaurants selling "lamprais" – a serving of rice with a few curries, sambal, a boiled egg and a Dutch-style meatball, which is usually wrapped in a banana leaf and designed to be eaten on the go.
Find out more insider tips about other destinations: read all the articles in Ben's "One Thing" series here.
Recommended For You

Have a fun, safe & enjoyable holiday with our guide to staying safe in Bali.
This guide is packed full handy hints, tips and tricks from those in the know.

Handy tips and tricks to keep you safe on your next trip to Thailand.