Travel Insurance To Cuba
Cuba is a country located in North America that fascinates your senses without even trying. From exotic rhythms of salsa and rumba, stunning beaches and legendary rum and cigars, Cuba will appease those who dare to visit the largest and least commercial island in the Caribbean.
About Cuba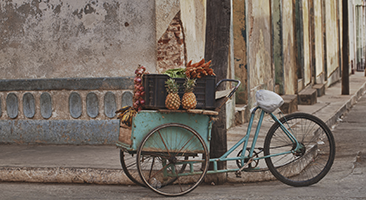 Cuba is the largest island country located in the Caribbean. Neighboured by the Cayman Islands, Jamaica and Haiti. The island is divided into 15 provinces and one special municipality, Isla de la Juventud and is populated by over 11 million people. Spanish is the official language although English is sometimes spoken in larger cities and common tourist areas. The capital of Cuba is Havana.
Cuba has remained somewhat isolated from the modern world because of previous political segregation, but it has managed to preserve its unique personality which thrives on music, dance and fiestas.
The coral reefs that rise close to the surface around the entire island make it a perfect location for divers and snorkelers and one of the world's deepest sea troughs is located 60 km's off the coast of Santiago de Cuba. Inland Cuba consists of savannahs, tropical plains, citrus trees and sugar canes.
One of the main sources of revenue today for Cuba is tourism. Up until 1997 under the communist regime contact between tourists and Cubans was outlawed. Following the collapse of Cuba's chief trading partner the Soviet Union and the resulting economic crisis, Cuba's government embarked on a major program to restore old hotels, remaining old pre-communism American cars, restore Havana streets to the former glory as well as building tourist focussed beach resorts.
When heading to Cuba its important to take out travel insurance to protect you on your trip and eliminate as many risks as possible. 1Cover offers a range of policies that can protect you for the very important unlimited hospital and medical, emregency dental, 24 hour emergency assistance, cover for your luggage and personal effects plus much more.
Up until more recently few people were allowed internet access in Cuba and people who violated this law can be given a 5 year prison sentence. Now internet is just really expensive for the locals but affordable for tourists and you can find internet cafes.
There are no animalsor plants in Cuba that are poisonous or lethal to humans.
There are so many doctors in Cuba that they are often sent to other countries that have a shortage.
Overview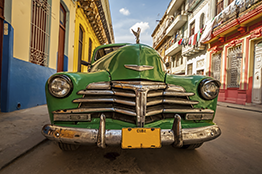 From the capital Havana to the beaches of the Caribbean there is something special about Cuba. Full of World Heritage cities, fascinating colonial history and a sizzling heritage of music and dance Cuba is an electric country unique in so many ways. It is not without its challenges. Cuba is recovering from long standing factors such as the US embargo against Cuba, bureaucratic ineffectiveness and the loss of Soviet subsidies meaning the country's infrastructure is in great need of repair. Many buildings are shabby and streets lined with 1950's vehicles make it feel like you've travelled back in time. That's all part of the magic of Cuba though.
Getting In
To enter Cuba Australian passport holders will require a visa. You can obtain a tourist card which is considered a visa through your travel agent or through your nearest Embassy or Consulate of Cuba. You will also need to pay a departure tax of 25 Cuban convertible pesos (CUc25) is payable at the airport and must be paid in CUC. You will also need to provide proof of a comprehensive travel insurance in order to enter Cuba. 1Cover provides great value comprehensive travel insurance you can count on. It is important to note that custom authorities in Cuba are quite strict and may confiscate items that they do not consider as being for personal use for the traveller, especially electrical items that draw heavy on electricity.
Exploring
We do not recommend you drive or rent a car in Cuba due to inadequate street signs and lighting and poorly maintained roads and vehicles. Roads are often shared with anything from farm animals to pedestrians and unlit carts that usually don't give way to vehicles. Also, if you are involved in an accident you will most likely be detained, even if you were not at fault in any way. You will not be allowed to leave the country until the matter is resolved.
There are taxis in Cuba. We recommend only using radio taxis booked by telephone and do not use unlicensed private taxis.
Buses run throughout Cuba, however some are off limits to foreigners such as the Astro buses that cover the country quite comprehensively. You can try the very crowded somewhat uncomfortable Cuban guaguas (local buses) which can be an experience in itself.
There are trains that serve all the provincial capitals but they are pretty slow and not always efficient. The facilities on these are often not cleaned regularly and you may need to bring your own food.
Cycling is a popular way to get around Cuba, however with more people accessing cars than before it's not as safe as it was previously.
Safety & Security
Cuba is generally a pretty safe destination, however that doesn't mean it is crime free. Petty crime like pick-pocketing and bag snatching and theft of cash can occur, particularly on public transport, inter-city buses and at major tourist areas including in Old Havana, El Centro, Vedado and the Malecon as well as on the beaches of the Playa del Este, Varadero and Santiago de Cuba. Though not common, travellers have been victims of violent crimes, sexual assault and muggings.
Vaccinations
You should always see your local GP well in advance of any international travel. It is recommended you are up to date for your routine vaccines such as measles-mumps-rubella, diphtheria-tetanus-pertussis, varicella and polio vaccine as well as your yearly influenza shot. We also recommend you get a typhoid vaccine and a Hepatitis A & B vaccine. Your local doctor will be able to recommend the best course of action.
Weather & Climate
Cuba is moderate subtropical with two major seasons. The dry season runs from November to April and is less humid and cooler with average highs of 26-29 degrees Celsius. The wet season is from June to November which is also hurricane season
Where To Get Help
Consulary assistance can be found at the following;
Calle 30 No.518 Miramar (Playa) Ciudad de la Habana, Cuba.
Telephone: +53 7 204 516
Ruben Dario 55, Polanco Colonia Bosques de Chapultepec, CP 11580 Mexico D.F. Mexico.
Telephone: 1101 2200
Recommended For You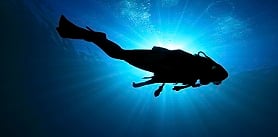 Activities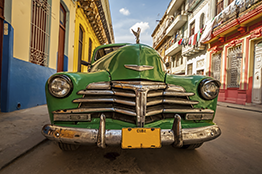 What Travel
Activities We Cover In Cuba

We cover most kinds of fishing, including deep sea and ice fishing.
We cover a huge range of activities including hiking and bushwalking.
We cover you for the rental excess.

​
Going surfing on your next trip? We've got you covered.
Further Reading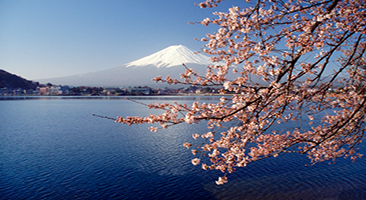 Asia contains many of the worlds most popular tourist destinations.​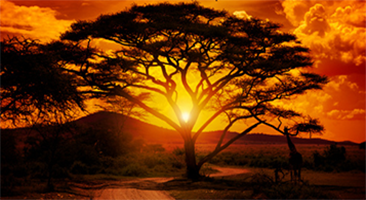 Africa is an amazing place to visit. Learn more about the safety concerns of travel in Africa.​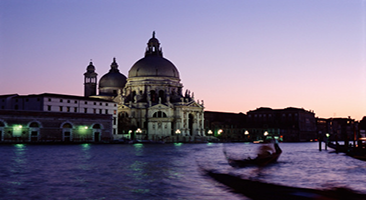 Visiting Europe can be an eye opening experience. ​
Other Destinations In North America