World's 10 Best Party
Towns
The Secret Traveller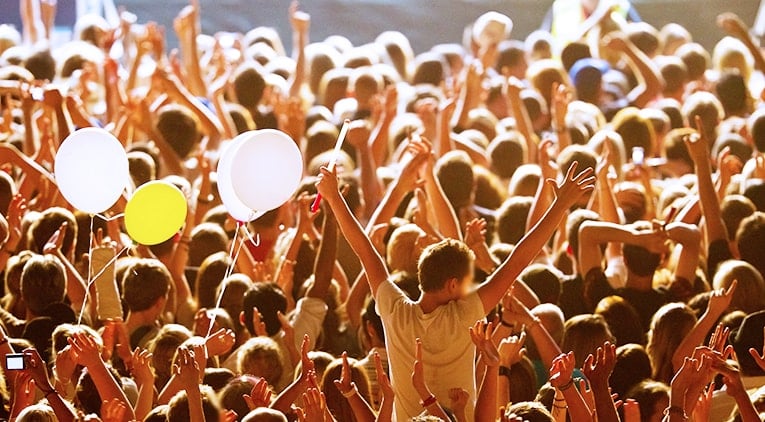 Let's face it: get the right group of people together, and any town can be a great party town. You make it your own.
But sometimes when you're travelling you don't always have the right group of people. Maybe you don't have a group of people at all. So you need a destination that's guaranteed to be hosting a great party any time of the year.
Whether it's beachside bashes in the Mediterranean or dancing till the wee hours in a sweaty South American club, these are the best places in the world to get loose and have a good time.
1

Las Vegas, USA

You think New York is the city that never sleeps? Wait till you visit Vegas, the city that never even pauses for breath. Here the lights are always bright, the music is always loud, and the casinos are always flooded with oxygen-rich air to keep the punters punting and the partiers partying. Some of the best nightclubs in the world are in Las Vegas. Find out more about travel to USA here.
2

Queenstown, NZ

Here's the deal: by day in Queenstown, you go out into the wilderness and you go crazy. You ski or snowboard, or bungy jump, or paraglide, or jet-boat, or mountain-bike, or do any one of the million extreme activities that are on offer in this cool little town. Then you come back to base and hit the pubs, basking in a post-adrenalin glow. Doesn't matter what time of year it is, Queenstown by night is always fun. Find out more about travel to New Zealand here.
3

Lagos, Portugal

It doesn't hurt that Lagos is perched on one of the most beautiful beachside spots in Europe. Then throw in a medieval Old Town, plus hundreds of bars and restaurants, and a huge crowd of thirsty backpackers and the cream of Europe's partying crop, and you have a place that is always going to be known for its party atmosphere. Find out more about travel to Europe here.
4

Rio de Janeiro, Brazil

The stories are true. Believe the hype. Rio de Janeiro really is a party-lover's paradise. Why? Because not only do the visitors here like to party, but the locals do as well. Every afternoon crowds gather on Ipanema Beach to drink caipirinhas and watch the sun go down. Then they head to the bars and clubs to dance until the sun comes up. Find out more about travel to USA here.
5

Berlin, Germany

If underground clubs are your thing, or dirty rock 'n' roll bars, or warehouse raves, or hipster cocktail bars, then you're going to find something to love in Berlin. This is a city in which you can find a venue that caters to pretty much every taste, whim and fetish. It's extremely cool, and yet unpretentious at the same time. You'll fall in love with Berlin nightlife very quickly. Find out more about travel to Europe here.
6

Hvar, Croatia

There are plenty of great party towns in Croatia, but none match the island of Hvar for pure hedonism. It's not cheap here, because it's a favourite spot for Europe's rich and famous, but the bars are great, the clubs are pumping, and the setting on the clear waters of the Adriatic Sea couldn't be more spectacular. Find out more about travel to Europe here.
7

Venice, Italy

Huh? Venice? A party town? With all of its cute canals and canoodling couples? Surely not. And you're right, Venice itself is anything but a party town. But it's what's outside the city that's really great: the campsites. As most backpackers can't afford to stay in Venice itself, they all congregate each night at a couple of campsites and pretty much go crazy. It makes for some huge hangovers for sightseeing the next day. Find out more about travel to Europe here.
8

Medellin, Colombia

What do you do when your city used to be a war zone, when you're happy just to have survived another day? You party like there's no tomorrow, that's what. Medellin was once the seat of Pablo Escobar's power, but these days it's cleaned up its act and turned itself into one of South America's best destinations, a place where there's a shaking, sweaty salsa party happening every night of the week. Find out more about travel to USA here.
9

Cancun, Mexico

Ever heard of Spring Break in the USA? Well in Cancun it's always Spring Break, as American dude-bros and their lady friends head down to this sunny Caribbean beach to drink tequila and get rowdy. If that's your thing, and you look good in skimpy swimwear, then you'll probably have a blast hanging out with them.
10

Haad Rin, Thailand

You may not have heard of Haad Rin, but if you're a backpacker you've definitely heard of Koh Pha-Ngan, the Thai island that plays host to the famous Full Moon Parties. Haad Rin is the main town on Koh Pha-Ngan, and it's where you'll inevitably find yourself around that special time when the moon shines bright and the backpacker hordes hit the beach to drink booze out of buckets and generally go nuts. Find out more about travel to Thailand here.
Share With Your Travel Buddies
Recommended For You
More From The Secret Traveller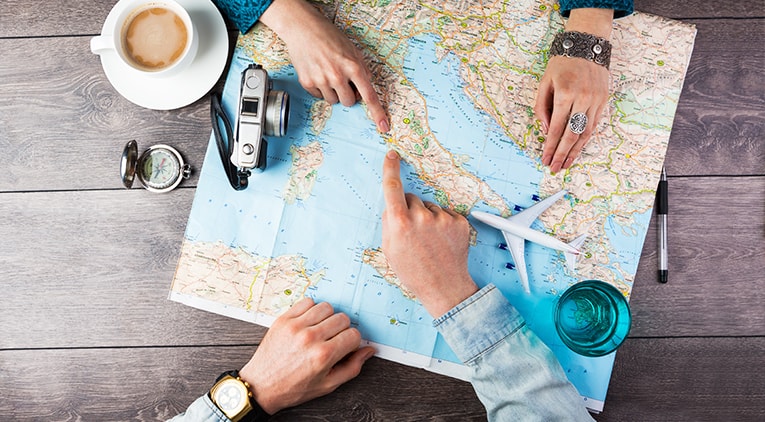 Long-term travel isn't a holiday, there are a few things you need to think about.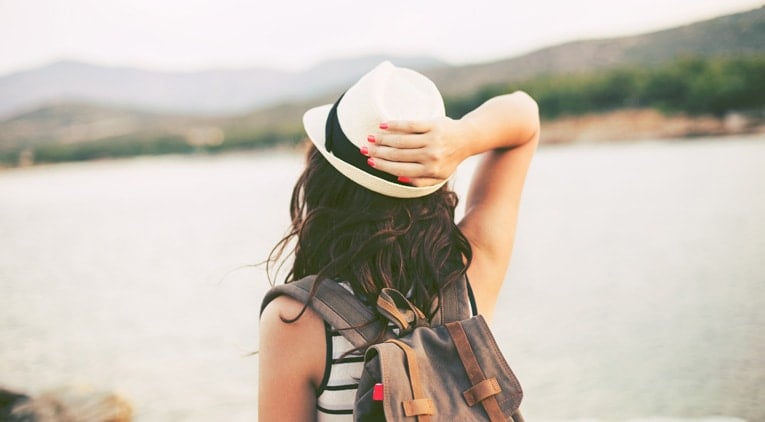 There are certain tough lessons that going out on the road will force you to learn.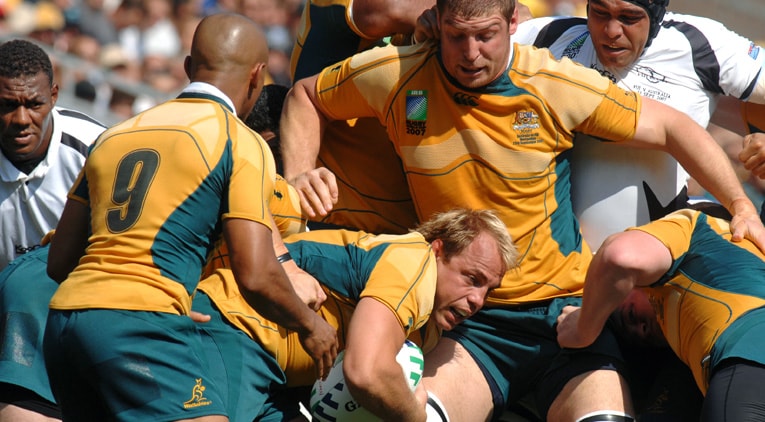 We've developed something of a reputation abroad. Sometimes good, sometimes bad.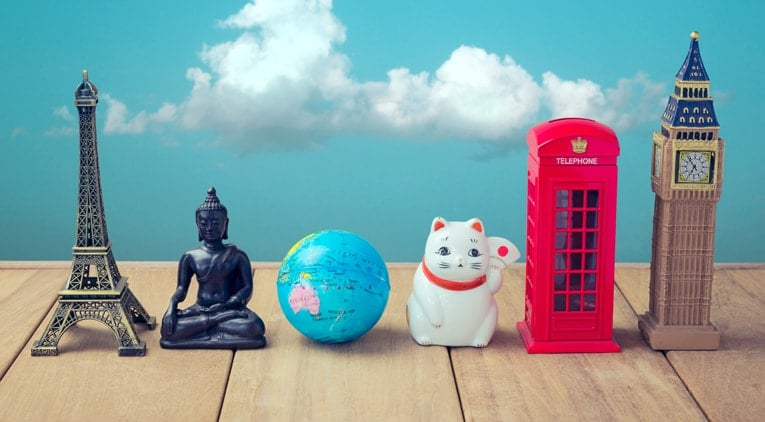 You'll definitely buy one of these. In fact you'll probably buy several. I know I have.
Further Reading

Have a fun, safe & enjoyable holiday with our guide to staying safe in Bali.

1Cover's UK Survival Guide is packed full handy hints, tips and tricks from those in the know.
Related Articles