15 Packing Essentials
The Secret Traveller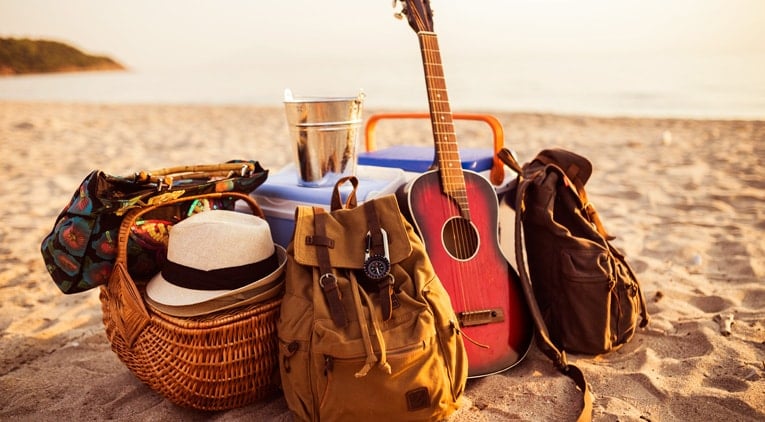 It doesn't matter if you're travelling for a few weeks, or for a few years – there are certain items that should go in every backpack or suitcase. Don't leave home without the following items.
1

Passport

It's an obvious one, but still, there are plenty of people who forget it. Make sure you have a spot where you always store your passport – a leather wallet, or a small plastic sleeve that's kept in a certain section of your daypack – so that you'll be able to find it whenever it's necessary. Also, ensure your passport has at least six months' validity left. Some countries may refuse you entry if you have less than this.
2

Basic Medical Supplies

You don't need to go overboard with a full first aid kit, but there are certain supplies that will come in handy. Pain killers such as paracetamol or ibuprofen, plus cold and flu medication, Imodium, band-aids, antiseptic cream, and malaria tablets (if necessary) will do the job on most occasions.
3

Loads Of Underwear

T-shirts can be reworn, if necessary. Same with jeans or shorts or skirts. And jumpers will last you a good long while without needing to be washed. Underwear, however, is a different beast. No one wants to wear dirty jocks, which is why you should take as many pairs as you can fit in.
4

A Smartphone

This does everything. It's your torch. It's your map. It's your guidebook. It's your camera. It's your iPod. It's your access to reviews and travel tips. It's your connection to family and friends. A smartphone might seem like a bad thing, at times, given how often you see travellers staring at glowing screens instead of talking to other people, but it's still an extremely helpful tool. Bonus tip: get yourself a portable charger. The last thing you want is for your battery to die mid-use.
5

Clothing That Mixes And Matches

Doesn't matter what clothing you choose, whether you're into the hardcore traveller gear, or you prefer the suave and sophisticated look – the main thing to go for when you're packing clothes is items that can easily be mixed and matched with each other. Keep it simple – go for block colours that aren't too bright, and you'll get far more wear out of everything.
6

Something Waterproof

It's probably going to rain. At some point, at least. So what you need is protection in the form of a raincoat, or an umbrella, or even a cheap poncho.
7

Copies Of Documents

The old-school way to do this is to make photocopies of your passport and any important travel documents and keep them somewhere separate in your backpack or suitcase. The modern way is to scan them and save the PDFs in the cloud. The choice is yours.
8

A Lock

Always lock your bag. Unfortunately, not everyone is trustworthy and it's way too risky to leave your luggage unlocked.
9

A Multi-Tool

Choose your weapon. Maybe it's a Swiss Army knife, maybe it's a Leatherman, maybe it's something else entirely. Regardless, something with a blade, a corkscrew, a bottle opener, tweezers and scissors will definitely come in handy. And there are plenty of other tools on those things that will prove to be useful from time to time.
10

Silk Sleeping Liner

Even if you're not planning to rough it, it's still a good idea to have a silk sleeping liner with you. They pack down small, and when you find yourself in some stinky hotel room with questionable standards of cleanliness that bears no relation to the brochure, you'll be extremely glad you brought yours along.
11

Thongs/Flip-Flops

Doesn't matter if you're going to the Sahara or to Siberia, a pair of rubber flip-flops will invariably come in handy on the road. They might be used for walking around town, or they might just get you from your hotel room to the day spa – regardless, they're easy to carry, and they're super handy.
12

Zip-Lock Bags

You probably don't realise it now, but these things are invaluable. Store food in them. Store soap. Store pretty much anything that you want to keep fresh, or that don't want to come into contact with your clothes, or that you just want to keep separate from everything else. Pack a few different sizes.
13

Wet Wipes

Shower time! But of course, you're stuck in a bus station in the middle of nowhere and you can't get to any lovely, hot running water. Baby wet wipes to the rescue. These things are a shower in a box. They're also handy for sanitising hands, and wiping down faces that have been getting a bit too enthusiastic with dinner.
14

Universal Travel Converter/Adapter

You'll never struggle to power up your phone, or Kindle, or laptop, or camera battery, with a universal adapter. Get one with USB input for extra convenience.
15

Earplugs

People are noisy. People in hostels are noisy, people in the hotel room next to you are noisy, and people out on the street at 3am are noisy. You'll snooze blissfully through all of it, however, with a set of earplugs.
Share With Your Travel Buddies
Recommended For You
More From The Secret Traveller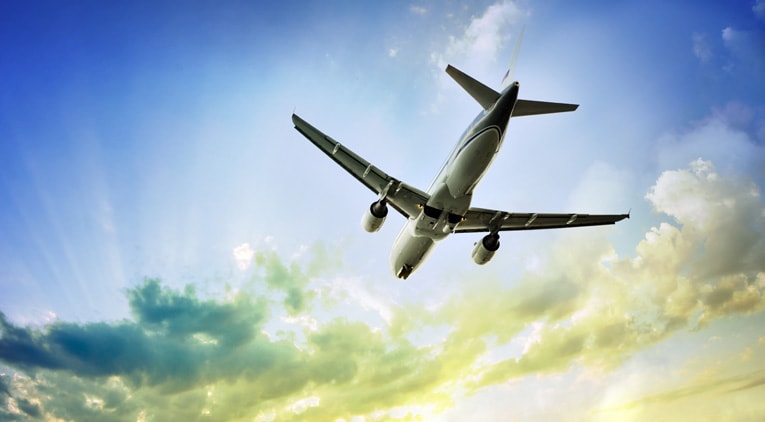 There are certain things that a long stint overseas will inevitably teach you.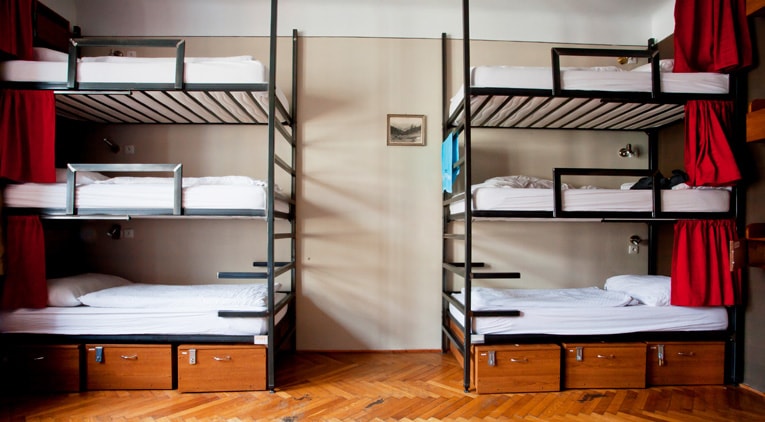 Staying in a dorm room? Here's how to really annoy the people you're sharing with.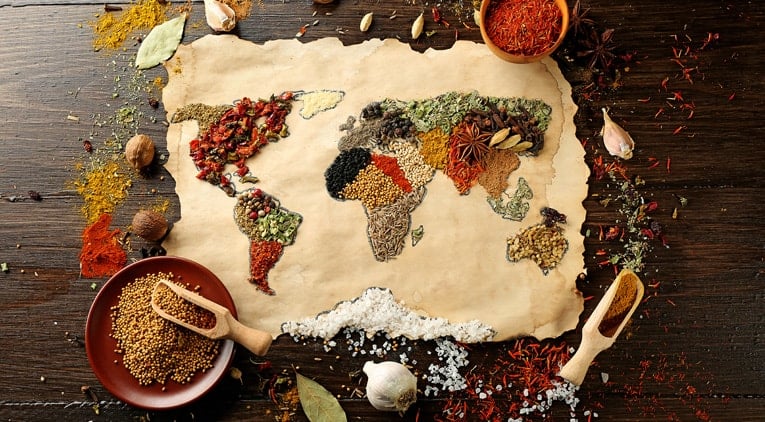 Think you'd try any food put in front of you? Then grab your knife and fork.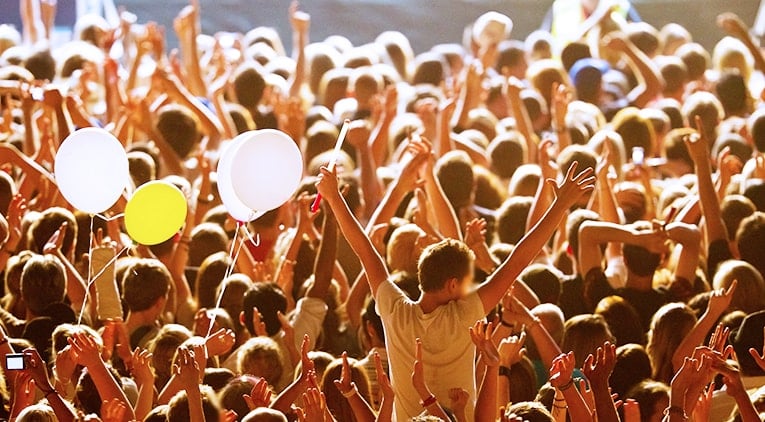 These are the best places in the world to get loose and have a good time.
Further Reading

Have a fun, safe & enjoyable holiday with our guide to staying safe in Bali.

1Cover's UK Survival Guide is packed full handy hints, tips and tricks from those in the know.
Related Articles