The One Thing ... Chile
By ben Groundwater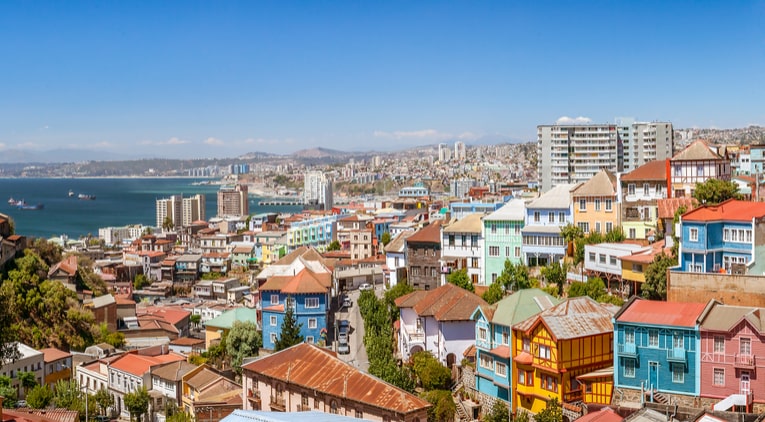 By Ben Groundwater
The One Thing You Should Do
In Chile Is ...
Give it time
It's tempting to get in and out of Chile. Most flights into South America, particularly from Australia and New Zealand, land in Santiago – it's the gateway to the continent, and travellers who have dreams of Brazilian beaches or Peruvian Andes or Argentinian gaucho culture will usually jump on the next flight out of there to get the adventure underway. Even those who choose to stop over in Chile usually only give it a few days.
But, not so fast. Chile's attractions might not be as famous as some of its neighbours', but this is an amazing and diverse country that deserves at least a few weeks to truly appreciate.
Think of the span of attractions here you have to discover. In the far north there's the Atacama Desert, a high-altitude area like nowhere else on Earth. In the middle of the country there are wine regions, and coastal cities like Valparaiso, filled with street art and student bars. Further south you have the Lake District, a stupendously beautiful region of rolling green hills and snow-capped volcanoes, some of which you can still climb. And then in the far south there's a little place called Patagonia – you could spend your entire fortnight there and not get bored.
Even Santiago, which is by no means South America's most exciting capital, has its charms. The trick is to spend long enough here for it to reveal them.

The one thing you should not do
in Chile is ...
Drink a terremoto
The culinary scene in Chile is rapidly improving. This is a country in which hot dogs and hamburgers used to be the height of gastronomic fashion. The place was rough, to say the least. But now, things have changed. Santiago in particular has some excellent restaurants, some of which – the likes of Borago and 040 – are among the best in South America. You can eat well in Chile these days.
There are still, however, a few hangovers – and I use that word deliberately – from the bad old days. One of the most notable of those is a cocktail called "terremoto", or "earthquake". Served predominantly in the cheap dive bars of Santiago and Valparaiso, a terremoto is a mix of sweet white wine and grenadine syrup, served in a pint glass and topped with a scoop of pineapple-flavoured ice-cream.
It's about as horrendous as it sounds, and the next morning you'll feel like you've been in an earthquake, and had a large building fall on top of you. Stick to local beer or wine, which is all good.
Find out more insider tips about other destinations: read all the articles in Ben's "One Thing" series here.
Recommended For You

Have a fun, safe & enjoyable holiday with our guide to staying safe in Bali.
This guide is packed full handy hints, tips and tricks from those in the know.

Handy tips and tricks to keep you safe on your next trip to Thailand.