The One Thing ... France
By ben Groundwater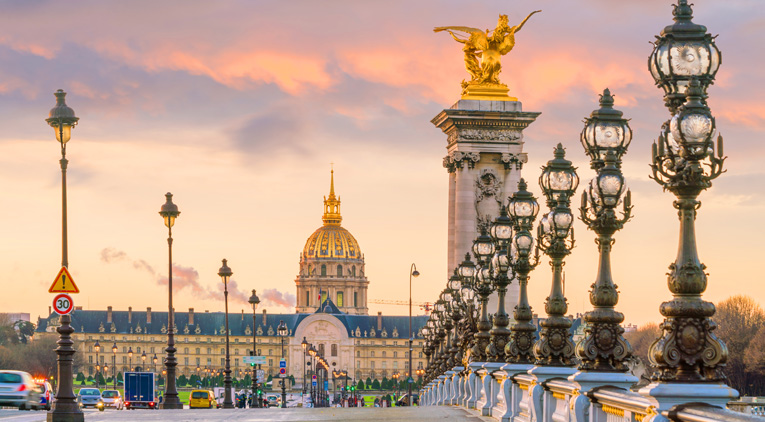 By Ben Groundwater
The One Thing You Should Do
In France Is ...
Speak French.

This is the thing: you don't have to actually be able to speak French. But you do need to be able to speak some French. Just a few words. Just a few greetings. And you're on your way.
The good people of France are not rude, despite what you may have been led to believe. The only travellers who find them rude, in fact, are usually the ones who barge around the country with no thought for where they are, with no respect for the local culture. There are many ways to demonstrate that respect, and one of the easiest is learning to speak a few words of French.
Learn to greet people, to say hello and goodbye. Learn to ask, "Do you speak English?" in the local language. Learn a little phrase such as, "I'm sorry I don't speak French, I'm from Australia." Learn to order food, to ask for the bill, to excuse yourself when you run into someone, to ask for a wine list or to enquire as to how much something costs.
Do that, and you'll find the French a charming and affable people. You'll find that plenty of the locals speak a bit of English, and will happily switch to that once they've heard your terrible attempt at French. You'll find that all of a sudden, you like France a whole lot more – and that France likes you as well.

The One Thing You Should Not Do
In France Is ...
Forget About The Time.

Time is very important in France. It's a fairly laidback country, so this may come as a surprise, but trust me, time is important.
Everything has a set time. Lunch, for example, is eaten between the hours of midday and about 2.30pm. If you try to get into a restaurant before midday, you'll be turned away. Similarly, if you roll up after 2pm hoping to be fed, you'll be disappointed. And in many parts of the country, particularly the south, the hours after 2pm are used as a siesta break for many shops, making it pretty much impossible to get anything done.
Dinner is a little more flexible – most restaurants will open around 7pm for the first sitting (which is typically popular with tourists), and continue welcoming new diners until 9 or 10pm.
It pays to remember about other regular closures, too. Most supermarkets outside the very touristy areas are closed all day on a Sunday. Many museums and other attractions take a little holiday every Tuesday, and close every day for lunch too. Make sure you keep an eye on your watch.
Find out more insider tips about other destinations: read all the articles in Ben's "One Thing" series here.
Recommended For You

Have a fun, safe & enjoyable holiday with our guide to staying safe in Bali.
This guide is packed full handy hints, tips and tricks from those in the know.

Handy tips and tricks to keep you safe on your next trip to Thailand.