The One Thing ... Singapore
By ben Groundwater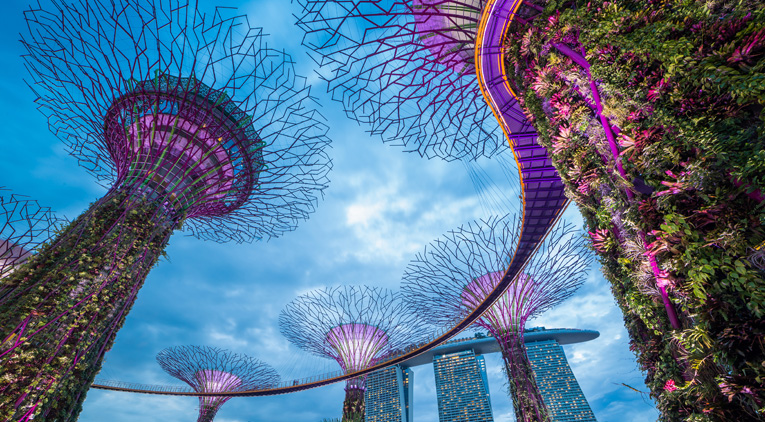 By Ben Groundwater
The One Thing You Should Do
In Singapore Is ...
Eat All Of The Things.​

Food isn't a reason to visit Singapore – it's the reason. It trumps all else. If you don't spend your every waking moment in Singapore either eating delicious food, or planning to eat delicious food, or travelling to get to delicious food, then you're wasting your time.
The cuisine here is stupendously good, and ridiculously affordable. You can get a Michelin-starred meal for $3 at Liao Fan Hong Kong Soya Sauce Chicken Rice and Noodle, a hawker stall in Chinatown. You can fill your table with food at the Old Airport Road hawker centre for the same cost of the taxi fare to get there. All across Singapore, you'll find cheap, tasty cuisine available at all hours of the day.
What's also great about Singaporean food, of course, is the variety of influences that make it what it is today. There's a huge Indian community here, so you can get great Indian food. Same goes with Chinese, and Malay. There's also a growing influence from the West, which means such things as craft beer stands going into hawker centres, and Euro-style fine-dining establishments popping up and grabbing whole bundles of Michelin stars.
It's impossible to eat badly in Singapore, regardless of how much you spend, and where you spend it. Your only challenge is to sample as much as possible in the limited time you have.

The One Thing You Should Not Do
In Singapore Is ...
Break The Law.​

This, of course, goes for any country you happen to be visiting – but it's particularly important in Singapore. If you break the law in this heavily policed city-state, you will get caught. In 2016 alone, the Singaporean government installed more than 62,000 security cameras across the city. Crimes the police are on the lookout for range from offences such as "outrage of modesty", which include words or gestures deemed to insult someone's modesty, to chewing gum, which is banned, littering and jaywalking. Petty and violent crimes are rare in Singapore, so if you do happen to be one of the few who steps out of line, it's going to be very noticeable.
This, of course, could be seen as a good thing. Singapore is one of the safest destinations in the world. You can walk the streets late at night confident that nothing untoward is going to happen to you. You can visit any part of the city you desire and feel like you'll be safe. That's great. However, in a country where both corporal and capital punishment still exist, it's a very good idea to toe the line while you're on holiday in Singapore.
Find out more insider tips about other destinations: read all the articles in Ben's "One Thing" series here.
Recommended For You

Have a fun, safe & enjoyable holiday with our guide to staying safe in Bali.
This guide is packed full handy hints, tips and tricks from those in the know.

Handy tips and tricks to keep you safe on your next trip to Thailand.