Travel Insurance To Spain
The lust for life that the Spanish embody is obvious from the moment you land in this vibrant country rich in culture, beauty and tradition. From the Flamenco dancing to the Tapas, Paella & Sangria, the late night fiestas and the famous cultural experiences - there are endless reasons to make the trip to Spain.
About Spain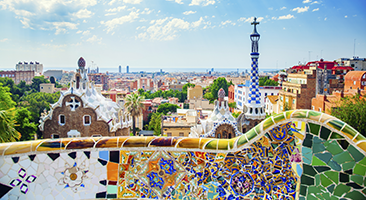 Spain is known as Espana to the locals and the name comes from the Roman name for the region which was Hispania. Spain shares borders with France, Portugal & Andorra. There are also a number of islands that are part of Spain, the Canary Islands off Africa's coast and the Balearic Islands composing of Majorca & Ibiza (the fiesta capital during the summer) among a few others off the Valencia coast. It's the second most mountainous country in Europe, after Switzerland. The Pyrenees mountain range forms a natural border separating Spain from the rest of Europe.

If you are travelling to Spain we highly recommend you take out travel insurance to eliminate as many risks as possible on your holiday including protection for your luggage and personal effects, 24 hour emergency medical assistance, cancellations costs and more.
Madrid is the capital. It is also right in the centre of the country. In fact Puerta del Sol square in Madrid is situated in the very centre of the country.
Ibiza is one of the biggest party destinations of the world with over 2 million people heading here every year. Massive super clubs are scattered all over the island which is surrounded by beautiful beaches.
The Spanish way of life is very relaxed. The biggest meal of the day is lunch and many go home and have this with their families between 1-3pm. Sometimes sneaking in a siesta after the big meal. Dinner is around 10pm and prime TV starts around this time too!
Overview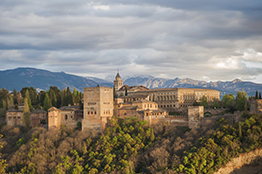 About 50 million tourists visit Spain annually for the nightlife, culture, sightseeing & festivals. Cities such as Madrid, Barcelona & Seville attract people for the amazing shopping, the clubs and Spanish dancing, the many varieties of food and the world class Museums including the Prado & the Picasso. The nightlife & beaches on the Balearic Islands and on the Costa del Sol attract millions of tourists every year as well.
Spain is home to some amazing festivals such as Valencia's annual food fight known as La Tomatina and the infamous Festival of San Fermin in Pamplona, better known worldwide as the Running of the Bulls. On top of this the wonderful Moorish cities such as Granada offer a different cultural experience. Barcelona has also been put on the world map and gained a lot more attention thanks to the 1992 Olympics.
Getting In
If you are from an EU country or Switzerland: You'll need a valid passport or ID card. Anywhere else: You can stay for up to 90 consecutive days. You may need a visa and you will need a valid passport.
Spain is part of the Schengen Convention which means many Australians visitors can enter without a visa under the 90-day visa waiver program within the Schengen Zone.
Exploring Spain
Getting around Spain is pretty easy. You have a few options, you could hire a car, fly, jump on a bus (such as the ALSA bus) or use the train.
Always get travel insurance if you plan to rent a car. Many people are unaware of the expensive car rental excess that you may be liable for when renting a car on holidays, which could be thousands. If you have an accident (or your rental car is damaged or stolen) our travel insurance will cover you for the rental excess (or the cost of repairing the rental vehicle if this is cheaper).
In big cities like Madrid and Barcelona they have a well-connected metro system which makes getting around these cities easy. Always be aware of pickpockets on the metro.
Safety & Security
Spain is a pretty safe destination, but like anywhere things do go wrong. Pickpockets, bag snatching and scams are all common occurrences in Spain especially in Madrid, Barcelona, Seville and Valencia. Always keep your belongings in your view and don't leave backpacks or handbags on the ground while you are at a restaurant or on public transport. At night stay with a group in case you become a target for bag snatchers.
Don't leave expensive phones, cameras or computers in vehicles in case they are broken into. If you're robbed always report it to the authorities and obtain a police report.
Vaccinations
There aren't any compulsory vaccinations you need for Spain. However whenever you travel you should make sure you are up-to-date on routine vaccines. These include measles-mumps-rubella, tetanus, chickenpox, polio, and your yearly flu shot.
Weather & Climate in Spain
Spain has a continental climate, it gets super cold in winter and really hot in summer (up to 45 degrees Celsius). You can visit all year round but the most popular time is European summer in July and August. If you want to beat the heat and the crowds go to Spain either before or after these two months.
Where To Get Help
Consulary assistance can be found at the following;
Australian Embassy, Madrid
Level 24, Torre Espacio Building Paseo de la Castellana, 259D 28046 Madrid
Telephone: +34 91 353 6600
Australian Consulate, Barcelona
Avinguda Diagonal, 433 bis, Level 2, Door 1 08036 Barcelona
Telephone: (+34) 93 362 3792
Recommended For You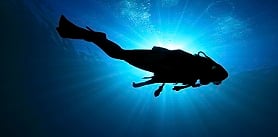 Guides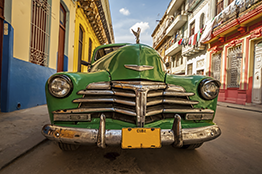 What Travel
Activities We Cover In Spain

Taking on some hills? We provide cover for this.

​
We cover all types of fishing including deep sea fishing and ice fishing.
We cover you for the rental excess.

​
We provide insurance for scuba diving.
Further Reading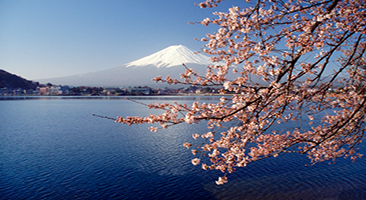 Asia contains many of the worlds most popular tourist destinations.​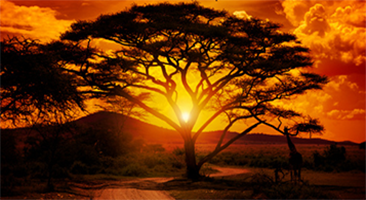 Africa is an amazing place to visit. Learn more about the safety concerns of travel in Africa.​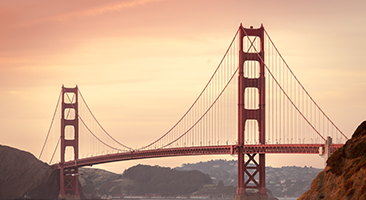 Visiting the USA can be an eye opening experience. Make sure to pack travel insurance as hospital stays can be very expensive.​
Other Destinations In Europe