Travel Insurance To Colombia
Ancient archaeological and cultural sites, unspoiled Caribbean coast and the bewildering Amazon jungle make Colombia a fascinating place to visit for any type of traveller. Whilst once seen as a dangerous place this is not the case anymore and as it's only newly opened to tourism, it's still free from mass tourism making it an unspoilt place of wonder.
About Colombia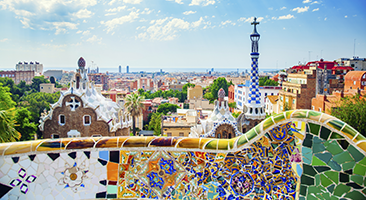 Colombia is the only country in South America with coastlines on both the North Pacific Ocean and Caribbean Sea. It is situated northwest of South America, bordered to the northwest by Panama, east by Venezuela and Brazil and to the south by Ecuador and Peru. It is about twice the size of France and has a population of over 48 million people. It is the second most bio-diverse country in the world.
Whilst it had a previous reputation for being a dangerous country due to drug cartels, the days of drug wars and bombs in the streets are very much in the past. The main tourist areas are generally fine and the locals are friendly and welcoming. Whilst there are still certain areas that are off limits, it's rapidly growing as a popular destination for tourists.
When travelling to Colombia we highly recommend you take out a comprehensive travel insurance policy to protect you on your holiday. 1Cover offers a range of policies to cover you for unlimited medical and hospital, 24 hour emergency assistance, protection for your luggage and personal effects, cover for cancellation costs, credit card fraud and much more.
Colombia is the world's leading source of emeralds and its coffee is world-renowned.
The name "Colombia" is derived from the last name of the explorer Christopher Columbus.
Colombia has more endemic species (species that exist only in one country) than any other country in the world.
Overview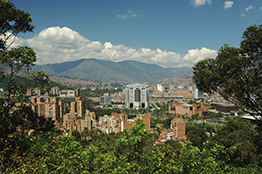 Archaeological sites in Colombia are numerous and diverse and the beaches along the northern Colombian Caribbean Coast are magnificent and picturesque. The more adventurous traveller can hike up EL Cocuy to be surprised by snow-capped mountains or tour the Amazon River to witness nature in its wildest form. For those looking more for the nightlife scene or great restaurants, Medellin is the city to visit with modernising skyline, big new buildings and impressive skyscrapers.
Getting In
Australians do not need a visa for tourist travel in Colombia if they are staying under 180 days. You should be aware though that visa and other entry and exit conditions such as currency, customs and quarantine regulations change regularly and you should stay up to date by contacting the nearest embassy or Consulate of Colombia well in advance of your trip. You will need six months validity on your passport.
Exploring
We highly recommend you do not travel outside the main routes at night by road due to the high risk of armed robbery and kidnapping and only use reputable companies whilst travelling by bus. We do not recommend you drive yourself or ride a motorcycle due to the problems with security with cars being an obvious target. On the main roads the buses run frequently but on some minor routes there are only a few departures so you will need to check beforehand. There aren't any passenger trains or other public transport options.
Safety & Security
Though in recent times these have improved, tourists should be aware that violent crimes and robbery can still be a serious problem. Organised criminals operate in urban areas including Bogota and Medellin. If you are travelling to Medellin go during the day to avoid travelling at night. There is also a risk of terrorism so you should always exercise a high degree of caution. There is a high risk of kidnapping, including of foreigners. Pay close attention to your personal security at all times and monitor the media for information about possible new safety or security risks.
There are many areas that the Australian Government have released a Do Not Travel warning for. If a government or other official body have issued a specific "Do Not Travel" or "Reconsider Your Need to Travel" warning and you go anyway, we won't cover any claim you make relating to this.
Currently the government advises you not to travel to the departments of Antioquia (except Medellin), Arauca, Caqueta, Cauca, Choco, Cordoba, Guaviare, Huila, La Guajira, Meta, Narino, Norte de Santander, Putumayo, Santander, Tolima, Valle de Cauca (except Cali) and Vichada, due to the threat of terrorism from guerrilla organisations and presence of drug related criminal activity. This changes so please see government websites for updated information.
These groups continue to perpetrate attacks, extortion, kidnappings, car bombings, and damage to infrastructure in these areas. There is a risk to your personal safety in these areas. Petty crime such as pickpocketing and bag snatching do occur and also there is reported incidents of express kidnappers where the victims are abducted, often in taxis before being forced to withdraw funds from an ATM, before being released.
Vaccinations
You should always consult your GP well in advance of any international travel. Before heading to Colombia you should make sure you up to date with your routine vaccinations such as measles-mumps-rubella, your diphtheria-tetanus-pertussis vaccine, your chickenpox vaccinations and polio vaccine as well as an influenza shot. You should also look into Hepatitis A and Typhoid and some travellers might need Hepatitis B as well. Your doctor will be able to recommend the best course of action.
Weather & Climate in Colombia
The climate is very warm and tropical across on the coast and in the north, with a rainy season from May to November. It is cooler in the upland areas and cold in the mountains, and in the cooler times of the year the nights can be freezing. The Amazon region generally stays warm and wet all year round.
Where To Get Help
Consulary assistance can be found at the following;
Australian Embassy, Chile
Isidora Goyenechea 3621, 12 and 13th Flrs
Las Condes
Santiago de Chile
Carrera 13 No. 26-62
Phone: 337-4413 / 243-1175
Recommended For You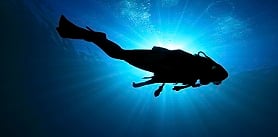 Activities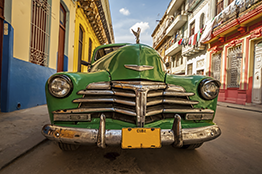 What Travel
Activities You Can Do Here

Taking on some hills? We provide cover for this.
We cover all types of fishing including deep sea fishing and ice fishing.
We cover you for the rental excess.

We provide insurance for scuba diving.
Further Reading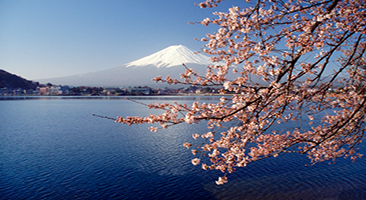 Asia contains many of the worlds most popular tourist destinations.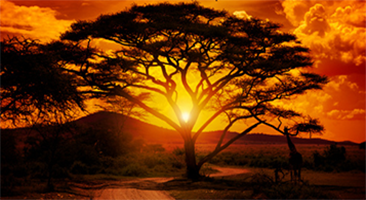 Africa is an amazing place to visit. Learn more about the safety concerns of travel in Africa.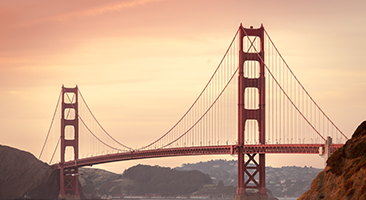 Visiting the USA can be an eye opening experience. Make sure to pack travel insurance as hospital stays can be very expensive.
Other Destinations