Travel Insurance To Hong Kong
Hong Kong is a bustling metropolis of skyscrapers, vibrant culture and energetic night life. A modern city built on an ancient civilisation the people of Hong Kong still abide by their unique ancient customs, whilst being at the fore-front of the technology hub in China.
About Hong Kong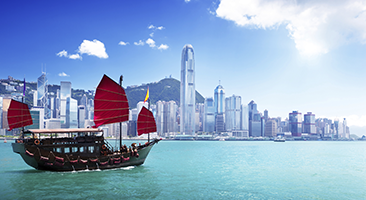 Hong Kong is situated on the southeast coast of China by the Pearl River Delta and South China Sea. With a population of over seven million people it is one of the most densely populated areas in the world.
Once a colony of the British Empire when it was later handed over to China it assumed sovereignty under the "one country, two systems" principle. This allows Hong Kong to have a high degree of autonomy from the rest of China.

Hong Kong is a bustling harbour city, but it also has so much more to offer. There are numerous water activities to participate in, wetlands to explore, trails to hike and rocky islands to discover.
The world's most expensive bottles of wine at USD $232692 per bottle were sold at an auction in Hong Kong.
Hong Kong is home to Kung Fu and martial arts movies. Legends of them Bruce Lee and Jacky Chan both came from Hong Kong.
Hong Kong Disneyland, which opened in 2005, is the third largest Disney theme park outside the US and the first in China.
Overview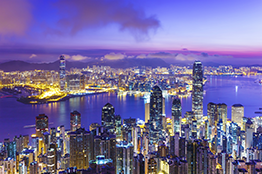 Hong Kong is a major gateway to China and is one of the world's leading financial centres. Lack of space and over population has lead Hong Kong to have the most skyscrapers in the world. There are at least 2354 buildings that are over 100 metres high.
The surrounding mountains and Victoria Harbour complement the skyscrapers and make for an impressive view. At night at least forty of these buildings light up and become the "World's Largest Permanent Light and Sound Show": by the Guiness World records where laser beams and lights perform to synchronised music. The number of tourists who visited Hong Kong in 2010 was over 36 million.
Getting In
Hong Kong has separate visa requirements than China. It is important that you obtain the correct visa for you travel purpose. You are not allowed to work, join a business, study at university or any other educational institution if you only have a visitor visa. You can find more information here.
Exploring
In Hong Kong seven out of ten people take buses whilst 35% take a cab every week. Hong Kong boasts one of the world's safest most efficient public transport system with buses, ferries, tram's and trains/subways. They have a electronic smart card called the Octopus that offers cheaper fares across all these systems.
You can rent a car in Hong Kong but it's not advisable. Hardly anyone uses them as it's cheaper to get around via the public transport system or by cabs. Walking on foot is also an option as there is directional signage in both Chinese and English posted everywhere to help you find your way, especially to the tourist attractions.

Group tours are available in Hong Kong whether it be by boat, ferry or coach. If you are travelling as a group you can save money with a group travel insurance policy with 1Cover.
Safety & Security
Hong Kong is considered one of the safest places in the world. The crime rate is one of the lowest and violent crime is extremely rare. Pick-pocketing and street theft do occur in crowded and tourists areas. Scams involving holiday club or time-share schemes, bogus lottery tickets and lottery schemes have been reported in the past.
Vaccinations
It is important you speak to your local GP far in advance to any international travel. All travellers should ensure they are up to date on their routine vaccinations and also get vaccinated for Hepatitis A, Influenza, Measles, mumps, rubella and tetanus-diphtheria. Your local GP will be able to recommend the correct course of action.
Weather & Climate
The climate of Hong Kong is monsoon-influenced humid subtropical climate. It has four recognisable seasons- warm and humid spring, hot and rainy summer, pleasant and sunny autumn, cool and dry winter. Most rainfall occurs from May to September, the rainy season. Hong Kong is frequently hit by typhoons in summer.
Where To Get Help
Consulary assistance can be found at the following; .
Australian Consulate- General
23/F Harbour Centre, 25 Harbour Road, Wanchai, Hong Kong.
Telephone: +852 2827 8881
1/F, Caine House. 3 Arsenal Street Wanchai, Hong Kong.
Telephone: 999
Activities We Cover In Hong Kong

Going fishing? We provide cover for this.
We cover a huge range of adventure activities including Bungee Jumping with all our travel insurance policies.
We cover you for the rental excess.

​
We cover hot air ballooning so you can plan a romantic surprise for your partner or enjoy an unforgettable experience with friends.
Further Reading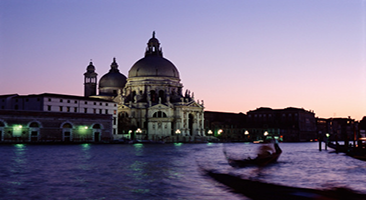 Europe contains many of the worlds most popular tourist destinations.​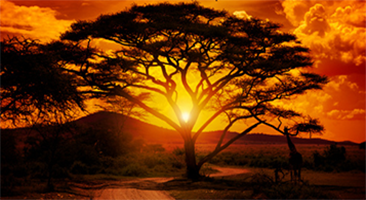 Asia is an amazing place to visit. Learn more about the safety concerns of travel in Asia.​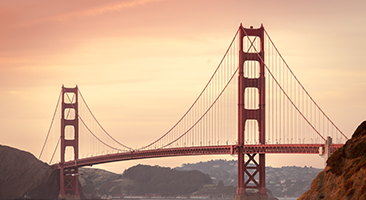 Visiting the USA can be an eye opening experience. Make sure to pack travel insurance as hospital stays can be very expensive.​
Other Destinations In Asia