Travel Insurance To Indonesia
Indonesia is a melting pot of natural beauty, ancient culture, religions, culinary delights, world famous beaches and diving spots. The country is the world largest archipelago made up of over 18,000 islands, 6,000 of these are inhabited by the diverse bunch of people that call Indonesia home.
About Indonesia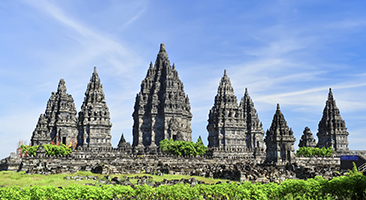 Indonesia sits between the Indian and the Pacific Ocean, a close neighbour of both Malaysia, East Timor and Papua New Guinea. It's the 4th most populated country in the world and is known as the ultimate in diversity. Its 246 million people encompassing over 490 different ethnic cultures and speaking 500 different languages and dialects.

The country is situated on three tectonic plates (Pacific, Eurasian and Australian) which means it has its fair share of volcanos (150 active volcanos) and earthquakes. Travel across Indonesia is pretty amazing unique wildlife, untouched jungles, Buddhist temples (including the largest in the world), and volcano climbing all at your fingertips.

Those lucky enough to travel to Indonesia should always take out a travel insurance policy to protect them on their holiday.
On the island of Komodo in Indonesia is where you'll find the Komodo dragon. They are huge reptiles and can eat humans
In Indonesia the government are strict when it comes to religion. They recognise only six religions, Islam, Hinduism, Buddhism, Protestantism, Catholicism, and Confucianism and everyone must officially subscribe to one.
In Bali many people have their teeth filed down. This is because of the belief that the vices of anger, confusion, jealousy, drunkenness, desire, and greed can enter the body through the teeth, by filling down the ends the vices can be avoided.
Overview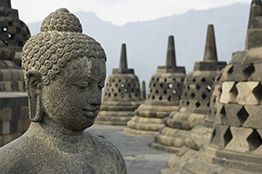 Indonesia is one of the most visited destinations for Australia travellers, especially Bali. Over 8 million visitors head to Indonesia every year, mostly from Singapore, Malaysia, China and Australia. The country is known around the world for its great diving sites, surf breaks, national parks and volcanos.
There have been threats to this tourism industry such as the 2002 Bali bombings, and outbreaks of bird flu in 2005. However even with these issues the tourist rate has continued to rise and many still enjoy holidays to this great country in the Pacific.
Getting In
Anyone going into Indonesia needs a valid passport with at least six months of validity left on it from the date of arrival. Many visitors need to purchase a visa on arrival including Australians. These are valid for 30 days and can be applied to be extended by 30 days at Immigration offices in Indonesia.
Exploring
Exploring Indonesia is mostly done by boat, bus, car or bike hire and train in Java and Sumatra. If hiring a car or motorbike always adhere to local laws and only rent a vehicle if you have a valid Australia licence and international drivers licence for that vehicle.
To rent a car in Indonesia you must be 23 years old and you must have held your licence for at least a year. Many are unaware of the expensive car rental excess that you may be liable for when renting a car on holidays. If you have an accident (or your rental car is damaged or stolen) our travel insurance will cover you for the rental excess (or the cost of repairing the rental vehicle if this is cheaper).
Safety & Security
Indonesia has been a target for terrorism, experiences civil unrest and tourists are often a target of thieves and street crime. Always be on alert for thieves operating in tourist locations. Many travellers are targets of serious crimes while partying in Indonesia like drink spiking and violence. Be careful and always use common sense. Don't carry passports or large amounts of cash when partying, don't get ripped off by scams, don't leave your drinks unattended and be aware that using, carrying or buying drugs incurs some serious penalties.
Vaccinations
There aren't any compulsory vaccinations you need for Indonesia. Depending on your travel plans there are some recommended vaccines you may choose to have before heading to Indonesia. Including Typhoid, Rabies and Cholera. Whenever you travel you should make sure you are up-to-date on routine vaccines. These include measles-mumps-rubella, tetanus, chickenpox, polio, and your yearly flu shot.
Weather & Climate
Rather than the usually four seasons most people experience Indonesia has two season, wet and dry. Wet season runs from October to April and dry between May and September. Best time to go is during the dry season so you don't experience long periods of rain or road closures.
Where To Get Help
Consulary assistance can be found at the following; .
Australian Embassy Jakarta
Jalan H.R. Rasuna Said Kav C 15-16, Jakarta Selatan 12940
Telephone: 2550 5555
Australian Consular General Bali
Jalan Tantular, No. 32, Renon, Denpasar, Bali.
Telephone: 2000 100
Activities We Cover In Indonesia

Going fishing? We provide cover for this.
We cover a huge range of adventure activities including Bungee Jumping with all our travel insurance policies.
We cover you for the rental excess.

​
We cover hot air ballooning so you can plan a romantic surprise for your partner or enjoy an unforgettable experience with friends.
Further Reading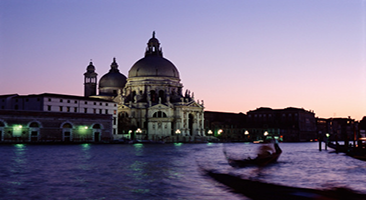 Europe contains many of the worlds most popular tourist destinations.​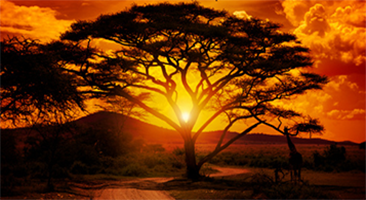 Asia is an amazing place to visit. Learn more about the safety concerns of travel in Asia.​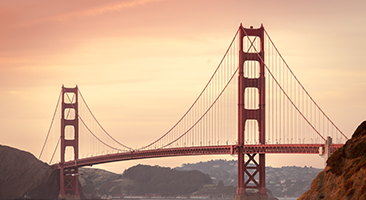 Visiting the USA can be an eye opening experience. Make sure to pack travel insurance as hospital stays can be very expensive.​
Other Destinations In Asia