Bali Travel Information
Travelling to Bali soon? Check out our Bali Survival Guide!
Bali, known as the "Island of the Gods" is a tourist mecca because of its great beaches, awesome surf and rich culture of traditional dance and music. The locals are friendly, the heritage and temples are interesting and the landscape such as the waterfalls, volcanoes and sacred caves provide natural beauty to admire.
About Bali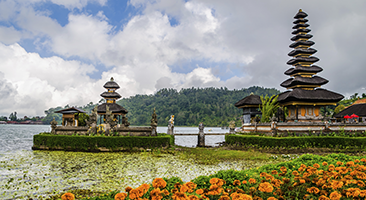 Bali is an Island of Indonesia where over 4,225,000 people call home. 85% of Bali's population follow Balinese Hinduism and this is deeply interwoven into every-day life. Art and rituals such as offerings of
flower petals, incense sticks, cookies and rice are left to the Hindu gods three times a day to express gratitude for what is given to them.

Bali attracts over 3.27 million foreign tourists each year and over 600,000 of those are Australians. Bali is especially popular with Australian tourists because of its proximity to Australia. In fact a flight from Perth to Bali is only 3.5 hours long, meaning Perth residences can pop over for the weekend.

Popular parts of Bali include the chaotic Kuta which boasts a 8.5km stretch of clean sand beaches and frantic nightlife. Seminyak offers legendary sunsets and tranquil beauty with traditional Balinese ceremonies. Sanar offers a more family friendly destination.

Whilst Bali is a popular and lovely destination it is home to many travel disasters. For this reason we highly recommend you act responsibly in Bali, check smart traveller websites for travel warnings and have a fully comprehensive travel insurance policy for your trip.
Bali is home to unusual black volcano sand beaches.
Bali is the only island to celebrate Nepi Day and the whole place shuts completely down. No work, travel or noise is allowed.
Many people rent scooters or motorbikes in Bali, but are unaware of the dangers and safety issues of doing so. Learn more about renting a scooter in Bali and what we cover.
Overview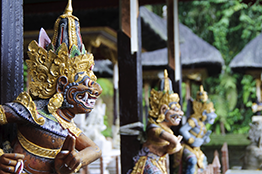 Bali is popular destination with Aussies as its location is only about 6 hours away, it offers great value for money to suit even the most budget conscious traveller and the consistently warm weather makes it easy to enjoy surfing, diving and snorkelling all year around. There is anything from rice terraces, unspoilt caves, immaculate crater lakes, volcanoes and flourishing tropical forests to explore as well as the famous surfing beaches. The beachfront restaurants are world-class, offering anything from traditional Balinese food such as "Babi Guling" (crispy skin pig) and "Bubek Betutu" (duck baked in banana leaves with herbs and spices) to more westernised cuisine.
Getting In
Australians do require a visa to enter Indonesia. If you are staying for less than 30 days then a visa can be granted on arrival as long as your passport has at least 6 months validity. The approximate cost of this is $35 US dollars but this can change. For other visas you will have to contact The Embassy or Consulate of Indonesia directly. More information can be found here.
It is important that you have the correct visa to visit Indonesia as you can face heavy fines, jail time, be deported and possibly banned from re-entering Indonesia for a period of time. On exiting Indonesia you are required to pay a departure tax in Indonesian currency. This depends on what international airport you leave by but it can be anything from 150000 IDR to 200000 IDR.
Exploring In Bali
There are many ways to get around Bali. There are public ferries between the islands and most run 24 hours and leave every 90 minutes, however the services can be unreliable and there's been numerous reported accidents to do with the ferries. Both public buses and tourist's buses run routinely, though the tourist buses are more reliable, comfortable and convenient.
There are also Bemo's which are Bali's open air mini bus and taxis throughout the island. It is common for locals get around in scooters or motorbikes however we strongly urge you to reconsider riding a scooter/motorbike in Bali. Even for the experienced riders the road rules are lax in Bali and the largest cause of accidents and death in Bali relate to scooter & motorcycle incidences. There is a road death in Bali every three hours. Travel insurance will only cover you if you have an Australian motorbike license in Bali.
Safety & Security in Bali
People entering Bali should exercise a high degree of caution due to the threat of terrorist attacks. In 2002 a suicide bomber detonated a bomb in his backpack inside the Paddy's Pub and another was detonated outside the Sari Club killing 202 people are injuring a further 240 people.
In 2005 a serious of terrorist suicide bombs and car bombs were designated at Jimbara Beach resort and in Kuta killing another 20 people and injuring another 100. Since then Police have interrupted several terror cells but further bombings in nearby Jakarta have taken place.
Tourists should also be aware of drink-spiking incidences as well as alcohol tainted with harmful substances such as methanol.
They may also been exposed to scams and credit card fraud and petty crime such as theft is common throughout Indonesia. Road deaths are the single largest cause of death in Bali, followed by alcohol fuelled violence. We highly recommend you take out a comprehensive travel insurance before holidaying in Bali. If you travel frequently to Bali you can save money on an annual multi trip policy.
Vaccinations
You should always speak to your local GP to discuss vaccinations however as a general guide you should be up to date with Hepatitis A & B, Typhoid, Measles, Polio, Tetanus/Diphtheria. Bali has had a rabies epidemic in recent times so it's important to get a rabies vaccination after exposure, both active vaccine and passive vaccine.
Depending on where you travel it may also be important to get a Japanese Encephalitis, and Malaria & Dengue fever are also concerns. Your GP will be about to advise the best course of action.
Read more on travel vaccination requirements.

Weather & Climate
Because of its proximity to the equator Bali has a tropical climate that averages 31 degrees on year round. It follows two seasons dry (between May and September) and the wet (between October and April.). Even in Wet Season it is still likely to be sunny throughout parts of the day.
Recommended For You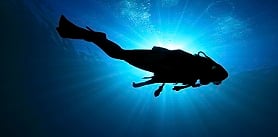 Guides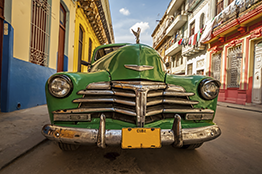 What Travel Insurance Covers