Travel Insurance To Vietnam
Vietnam has distinct culture and interesting ancient history. The country is unique and diverse, has exotic beaches, breathtaking natural beautiful and is famous for it's delicious cuisine.
About Vietnam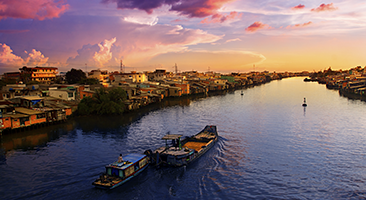 The culture of Vietnam is one of the oldest in Southeast Asia and is influenced by the teachings of Confucius, which is a system based on ethics that stresses the obligations of people towards one another due to their relationships.
Vietnam was originally part of China for over a millennium until it become independent in AD 938. Vietnam is the most eastern country on the Indochina Peninsula in Southeast Asia. In 2013 it had a population of 90 million making it the world's 13th most populous country. Vietnam borders China to the north, Laos the northwest, Cambodia to the southwest, and the South China Sea to the east. Hanoi is the capital. Traditionally the Vietnamese life revolves around family culture and three or four generations live under the same roof.
The teachings of Confucius influence the position of the individual in Vietnamese society. Public etiquette and customs are very important as well, and you should avoid public displays of affection, touching someone's head, passing items with both hands, standing with your hands on your hips, crossing your arms, touching anyone on the shoulder and touching a member of the opposite sex whilst visiting the country.
Vietnam is actually the largest exporter of cashews in the world, and the second largest exporter of rice
It is common in Vietnam to keep potbelly pigs as pets.
The Vietnam War is actually known as "the American War" in Vietnam.
Overview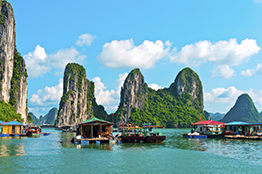 Tourism is popular in Vietnam from backpackers to beach lovers, nature lovers, veterans and people wanting to taste the delicious cuisine first hand. Halong bay, one of Vietnams' most popular tourist destinations is a spectacular World Heritage site, featuring an abundance of lakes inside over 1600 limestone islands.
Other popular attractions include Imperial Citadel of Thang Long, Hoi An Ancient Town, Cu Chi Tunnels and the Wam Remnants Museum. The landscape is diverse, from stunning white sand beaches with unique turquoise water to black rock forests and mountains that touch the clouds.
Getting In
We recommend you obtain comprehensive travel insurance before heading to Vietnam. Australian's also require a visa to enter or alternatively a visa exemption document or written approval letter for a visa on arrival. Your passport also must have at least six months validity when you arrive. You can find out all the information you need, and also apply on line for a visa here on their online portal. We recommend you apply for a visa directly through the online portal or through the embassy as there have been scams reported of fake travel agents making personal details available and issuing false "visa on arrival" documents.
Exploring
To drive in Vietnam you must have a valid Vietnamese driver's license - this includes all vehicles, including motorcycles and scooters. Visitors can obtain a temporary Vietnamese driver's license. Road maintenance and driving standards are very poor and dangerous in Vietnam. Traffic accidents including death occur frequently. The roads are overcrowded with Scooters and locals can be seen with a whole family piled onto the one. If you are going to drive in Vietnam we highly recommend you take out a car rental excess policy. We do not recommend you ride a scooter in Vietnam because of the dangerous conditions. Your travel insurance will only cover you if you have an Australian motorcycle license, and you will need a temporary Vietnamese driver's license.
There are taxis around in Vietnam and this often the most popular mode of transport for tourists. There are boats, hydrofoils and ferries, however it is very unlikely they will be to the same safety standard as Australian. There have been recorded fatalities especially on over-crowded boats. If you are going to travel on any of these you should ask the tour operators about the safety record and emergency procedures and ensure you are comfortable with their response.
Safety & Security
Vietnam is a generally a friendly and safe place to travel, however like most countries you should be aware that petty crimes do occur. In tourist areas, markets and on crowded trains, buses and supermarkets snatch-and-grab crimes, robbery and bag-slashing are common. There have been reports of foreigners having their drinks spiked and robbed and sexually assaulted. Previous break in of hotels and private restaurants whilst guests were in their rooms have occurred.
Vaccinations
You should always speak to your local GP far in advance of any intended international travel plans. Recommended vaccinations for Vietnam include Hepatitis A & B, Typhoid, Tetanus, Pertussis & Diphtheria, Measles Mumps and Rubella, Chickenpox an Influenza. Your local GP will be able to recommend the correct course of action.
Weather & Climate
Vietnam typically has three different weather systems the Northern Patterns, Central Patterns and Southern Patterns. The North of Vietnam is generally cooler than other South East Asian regions and in winter (November to March) the average temperature is 17 degrees Celsius. In summer the average temperature is quite warm and humid at 37 degrees. Central Vietnam is usually dry and hotter than the rest in summer and storms and typhoons are more common here. The south of Vietnam is merely 8 degrees north of the equator so it has typical tropical climate. The rainy/monsoon season is from May to November and the dry season is from late February to April.
Where To Get Help
Consulary assistance can be found at the following;
Australian Embassy, Hanoi
8 Dao Tan Street Ba Dinh District, Hanoi, Vietnam.
Telephone: +84 4377 401 00
Australian Consulate General, Ho Chi Minh City
20th Floor, Vincom Center, 47 Ly Tu Trong Street, District 1, Ho Chi Minh City, Vietnam.
Telephone: +84 8 35218 100
Activities We Cover In Vietnam

Going fishing? We provide cover for this.
We cover a huge range of adventure activities including Bungee Jumping with all our travel insurance policies.
We cover you for the rental excess.

​
We cover hot air ballooning so you can plan a romantic surprise for your partner or enjoy an unforgettable experience with friends.
Further Reading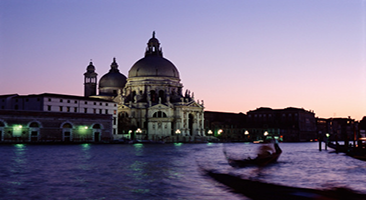 Europe contains many of the worlds most popular tourist destinations.​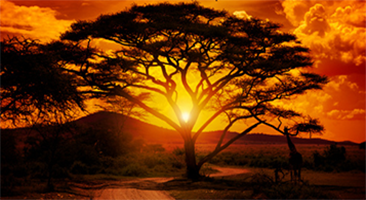 Asia is an amazing place to visit. Learn more about the safety concerns of travel in Asia.​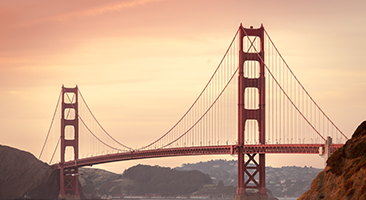 Visiting the USA can be an eye opening experience. Make sure to pack travel insurance as hospital stays can be very expensive.​
Other Destinations In Asia